[This article was originally published in October 2021 and has been expanded and revised as of January 2023.]
If your work involves bridge inspections, whether that's highway bridges or railroad structures, you need the best tools and equipment you can gain access to. No one has to tell you what is at stake in under bridge work, nor the need for reliable and versatile equipment to carry out that work.
All of which is why McClain and Company has always made it our mission to provide our clients and customers with only the highest quality under bridge and aerial platform access equipment.
And there are several good reasons to rent your equipment from McClain and Company such as our extensive geographic availability. Our regional offices allow us to provide services to clients throughout the United States and accommodate your specialized requirements with our cost-effective solutions.
In addition, our broad coverage allows for a much faster delivery for those urgent situations.
Are you considering equipment rental for your next project? Here are three other good reasons to recent your equipment from McClain.
McClain and Company for the Very Best in Under Bridge Access Equipment
McClain & Co., Inc. rents specialized equipment that allows inspectors to safely access all parts of any bridge in North America. And at McClain, our emphasis on customer service is only outdone by our emphasis ensuring that our clients have the equipment to complete a job safely.
We offer only the very best in under bridge access equipment such as the 40′ Paxton-Mitchell Bucket Snooper Truck with a 40-foot horizontal reach under bridge decks to an overhead reach of 38 feet.
In addition, we offer larger units such as the Aspen Aerials A-75 bridge inspection unit. The A-75 is a bridge inspection unit that makes it possible to inspect the widest bridges with an inspection platform capacity of 700 lbs. And the telescoping fourth boom allows bridge inspection professionals to access behind the deepest bridge girders.
Along with the very best selection of bridge access equipment, we also offer the best utility and aerial work platform vehicles, Hi-Rail bucket trucks and under bridge inspection trucks, as well as traffic control and safety equipment, and even quality bridge and highway construction services.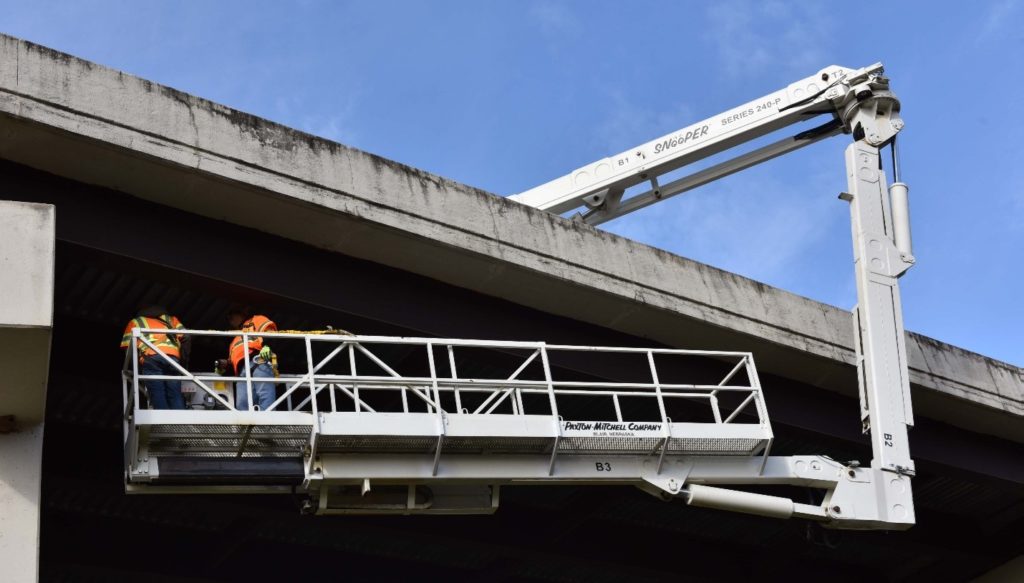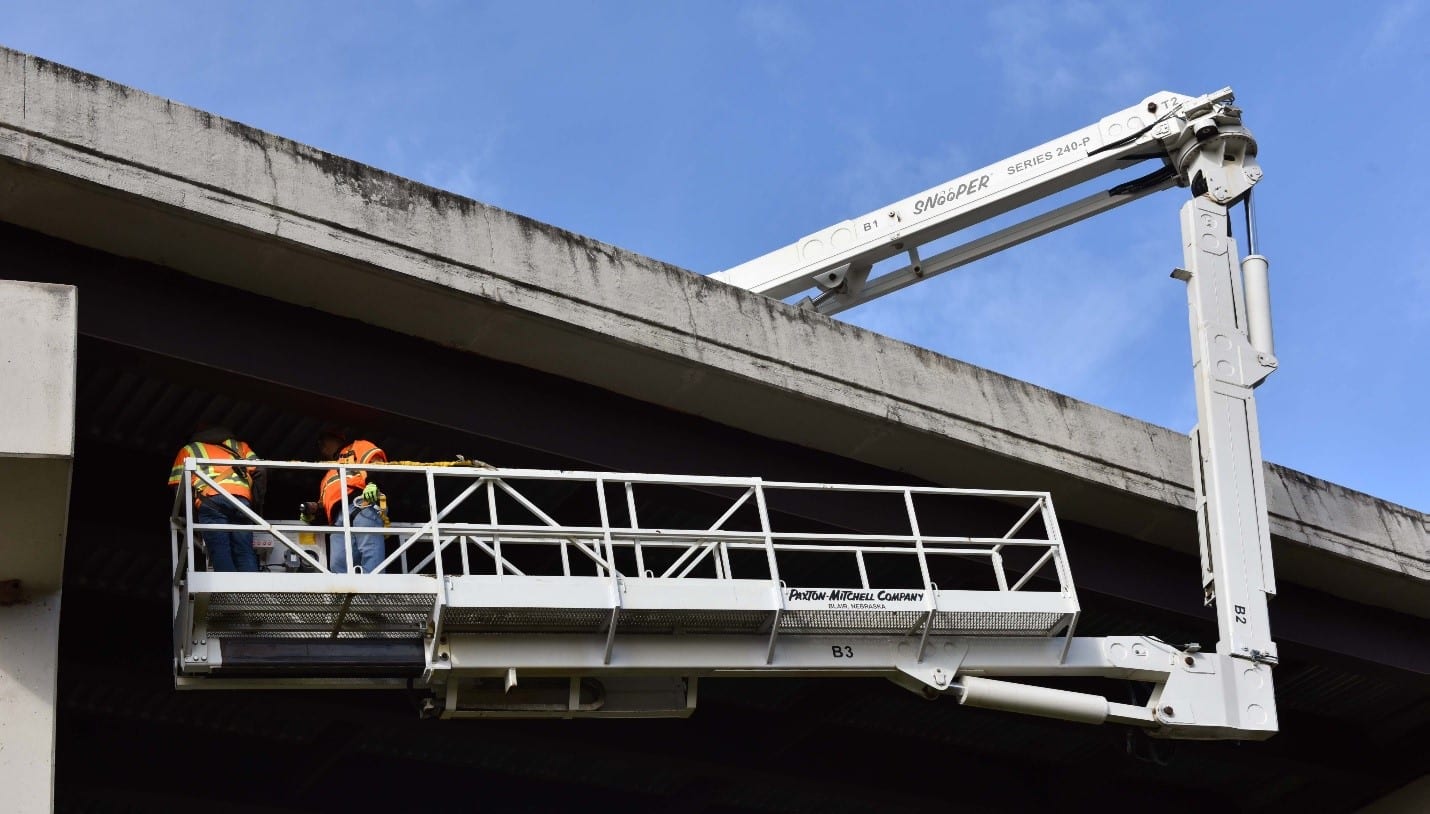 McClain and Company for the Very Best in Professionalism
Safety, training, certifications, and a culture that espouses professionalism puts McClain and Company leagues above other companies in our industry.
Owner Daniel McClain and his team have always given high value to integrity, experience, knowledge, and expertise. And more than twenty years of growth and expansion have only served to underscore the role these qualities play in at McClain.
With a combined pool of decades of years of field experience, the staff at McClain & Co., Inc. continues to improve upon their already world-class expertise and knowledgebase. We place a high priority on training and education, as well as pursuing and maintaining required and other relevant certifications.
In a word, McClain and Company is the epitome of professionalism.
McClain and Company for the Very Best in Customer Service
In an industry where projects involving millions of dollars are often at stake, as well as the lives and well-being of workers, safety must be a number one priority. And, at McClain and Company, this has always been the case.
However, it has also been an industry where service has not always been given equal footing. And this is another area where McClain stands head and shoulders above the rest.
McClain and Co., Inc. began back in 1998 and today is known as an industry leader in the field of under bridge access equipment. In addition, we have gained a reputation for our outstanding service excellence.
But this means far more than what typically passes for customer service.
Owner Daniel McClain and the management team have long established the practice of clearly communicating goals, objectives, and expectations. A primary goal here at McClain is to always be maintaining a culture of accountability for results – not only as individual employees, but as a company.
To this end, we continually train, support, and encourage our employees to work towards achieving their highest potential.
This is because we understand that consistent and relevant training, along with maintaining a culture of open communication, allows us to continually provide and further enhance the world-class responsive and value-added customer service that we have long been recognized for.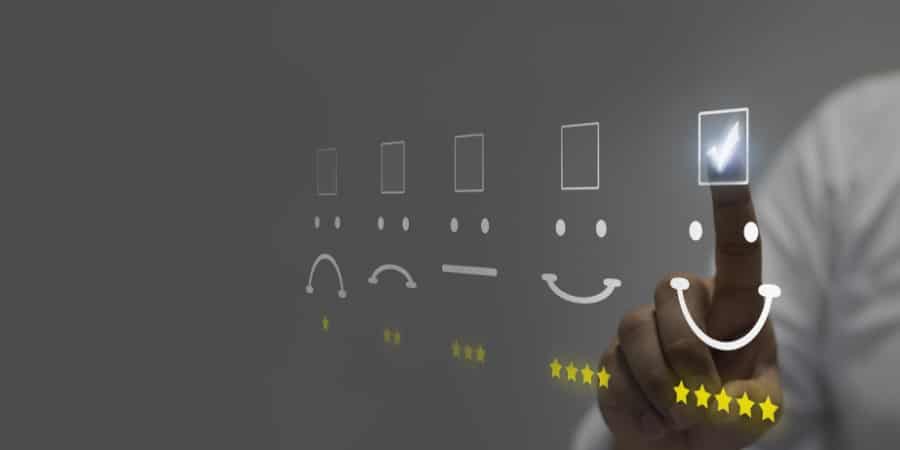 McClain and Company Excels in Supporting Bridge Inspections and Maintenance
As we've noted here, there are several good reasons for renting your under bridge and other types of aerial access equipment from McClain. Yet, there are other equally important factors that contribute to why choosing McClain and Company should be your first option.
And one of these is our record for safety.
For anyone engaged in the transportation construction, maintenance, and inspection industries, it is a given that safety trumps all other concerns. And this must be a priority on and off a project site. This is why continually educates and train all our employees in safety and make safe work environments and practices mandatory.
We are committed to this approach to doing business because the safety and well-being of both our employees and our customers is the highest priority in everything we do at McClain and Company.
Safety Matters in All Facets of the Job
McClain & Co., Inc. provides a wide range of services for our clientele, and these are delivered by our employees working as under bridge, hi-rail, and aerial access equipment drivers and operators, as well as those engaged in working to provide traffic control, construction, and maintenance shop services. And all of them are thoroughly and continually trained in proper safety requirements and practices.
In fact, we even require that all those working in our administrative divisions be properly trained with the current and best safety practices.
Because of the nature of our business and how and where are rental equipment is utilized, we also understand that safety includes far more than merely safe work practices and following required guidelines. While any occupation can have safety risks, the construction industry – and highway construction in particular – are especially prone to high risk situations and environments.
Consequently, the work and planning of creating and sustaining a safe work environment for us also includes diligently monitoring and maintaining the condition of all the tools and equipment we use and rent.
And, for the vast majority of our customers, this means knowing that the overall condition and operating functionality of our under bridge access equipment is highly maintained and inspected.
McClain and Company Excels in Creating and Providing Quality
Quality is one of those somewhat subjective terms that can be used to mean many things. And, unfortunately, it is also a word that is applied to just about every product or service being offered. However, quality is actually a measurable attribute for both service and products.
Of course, it can be quite straightforward to define quality when it comes to a product, but identifying levels of service quality can be much more complex.
For example, one source states that service quality is a measure of how an organization delivers its services compared to the expectations of its customers. And perhaps the overriding characteristic of good service quality, according to global management consulting firm McKinsey & Company, is consistency.
At McClain & Co., Inc. we have long recognized that quality in our industry is not only a requirement because of the nature of our work but because of the caliber of our clientele. Serving professionals in a high-skilled and complex industry means that quality must be intentionally pursued and maintained. McClain and Company understands this, and for two and half decades, we have operated our business as professionals serving professionals.
And for McClain, quality is two-sided pursuit.
The quality of our service must be matched by the quality of our equipment rentals and other product offerings. The greatest customer service experience in the world cannot compensate for poor or less-than-satisfactory equipment. And clean, well-maintained equipment and tools are desirable, but if they are not the best available, the overall quality suffers.
All of which is why we pride ourselves on our world-class and top-of-the-line under bridge inspection and maintenance fleet along with our other specialized aerial access equipment rentals.
And we are wholly committed to ensuring that all of our equipment rental units as well as our expert equipment operators contribute to the overall high standard of quality and safety that our customers require.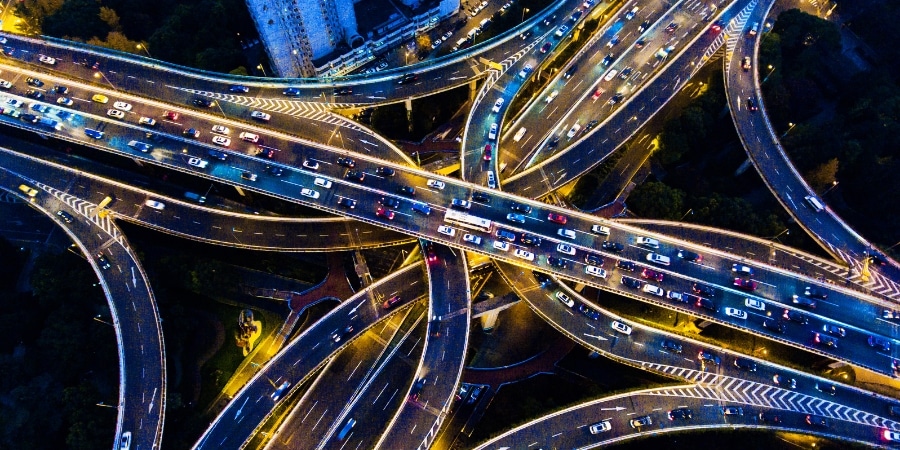 Serving Engineers, Contractors, and State DOTs by Offering Quality Rental Equipment
Because highway bridges and railway bridges are comprised of a wide range of heights, lengths, widths, and types of construction, each bridge project is different. Which means that equipment such as under bridge or hi-rail vehicles must possess the ideal range of capabilities needs for each project.
With more than 600,000 highway bridges across the nation, for example, the sheer volume of routine and other types of bridge inspections is staggering.
Add to this the more than 100,000 railroad bridges that must also be inspected as well as maintained and repaired, and it becomes quickly apparent that the industry needs access to a wide variety of under bridge and aerial access equipment.
The recent passage the Infrastructure Investment and Jobs Act (IIJA), also known as the Bipartisan Infrastructure Bill, has infused billions of dollars into various state coffers across the country for the express purpose of funding a wide array of transportation, water and power infrastructure, and pollution cleanup projects.
What this means in actual practice on a state-level is several previously unfunded or underfunded transportation infrastructure projects can now be carried out and completed. And, among other things, these projects include hundreds of bridge construction, replacement, and rehabilitation.
All of which mean a potentially increased demand for quality under bridge access equipment.
And, for most private contractors and many state DOTs, this means renting them as the cost for a single piece of specialty under bridge equipment can be prohibitive. And purchasing several is usually not an option for many entities.
Fortunately, McClain and Company has been here to provide consistently high quality support services to engineering companies and government agencies for the ongoing work of inspecting, maintaining, and constructing bridges since 1998.
McClain and Co., Inc. For Your Under Bridge and Aerial Access Equipment Rentals
At McClain and Company, we believe in providing the very best in customer service. And that includes offering our customers the very best in under bridge inspection equipment rentals.
Daniel McClain and the team at McClain and Company also believe that your success is our success, which is why our goal is to do everything we can to help you select the best under bridge inspection unit rental for your project.
Do you already know which unit you'd like to rent?
You can request a quote today and schedule your rental with us. In addition to under bridge, Hi-Rail, and aerial work platforms and access equipment, McClain and Company also provides Traffic Control Service and Device rentals, as well as construction services in several states.
If you have questions about our top-of-the-line under bridge inspection unit rental services or want to learn more about under bridge platforms and under bridge inspection unit rentals, you can contact McClain & Co., Inc., by calling us at 1.888.889.1284 or emailing us at [email protected].
Top of Form