We have been working in the industry of bridge and highway construction for over a decade.
Our reputation for quality, service, and professionalism preceded us and we have continued to provide those benefits for our customers and clients ever since.
With the experience we garnered over the years as one of the largest under bridge access equipment suppliers in North America, bridge and highway construction services was a natural expansion for us. Our expertise and knowledge of specialized under bridge equipment, Hi-Rail bridge work equipment, and utility and aerial work platform vehicles provided us with a deep and broad foundation on which to build our construction services division.
Bridge and highway construction is a growing and increasingly demanding field and McClain and Company is at the forefront of this growth. Our construction equipment rental includes lifting equipment used in construction, specialized construction equipment, and various types of light construction equipment. In addition to our rental construction equipment fleet, our professional staff can assist with the selection of equipment in construction and finding the best construction equipment solutions as part of our construction equipment rental jobs.
McClain and Company's Construction Services are supported by our focus and commitment to timeliness and communication. We understand that, while many attributes are required to make us a truly professional and trustworthy partner, McClain & Co., Inc. also knows that these two qualities are what ensures successfully completed projects.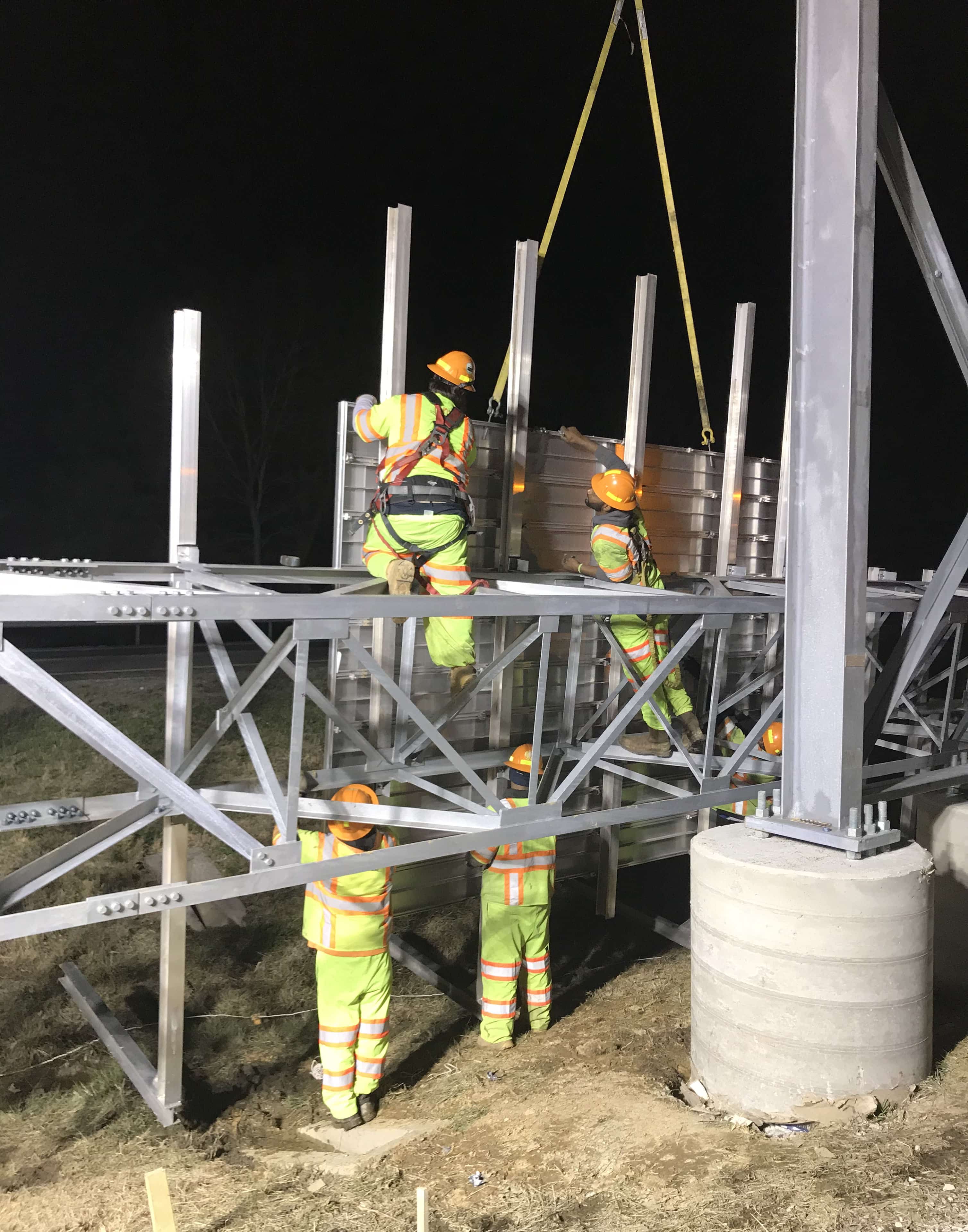 McClain & Co., Inc. has the experience and flexibility to ensure that your job is completed in a timely manner even with the most aggressive of scheduling timelines. McClain & Co., Inc. maintains the largest fleet of Underbridge Access Equipment in the industry
as well as an extensive group of Utility and Aerial Equipment. This fleet is available to our construction division as needs arise, even if those needs happen to rise unexpectedly. By having the tools to respond to the unexpected keeps our company flexible and your job on schedule. Completing projects on time is a standard that is stressed to all levels of employees and measures are continuously being taken to reach that standard.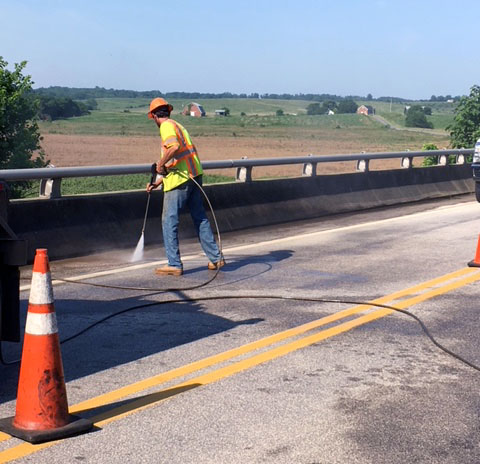 McClain & Co., Inc. prides itself on building lasting relationships with industry professionals by openly communicating with all invested parties. We believe that clear lines of communication are imperative to reaching our project goals. Weekly internal meetings with the Project Manager and superintendents ensure a straight line of communication between the client and the people completing the work.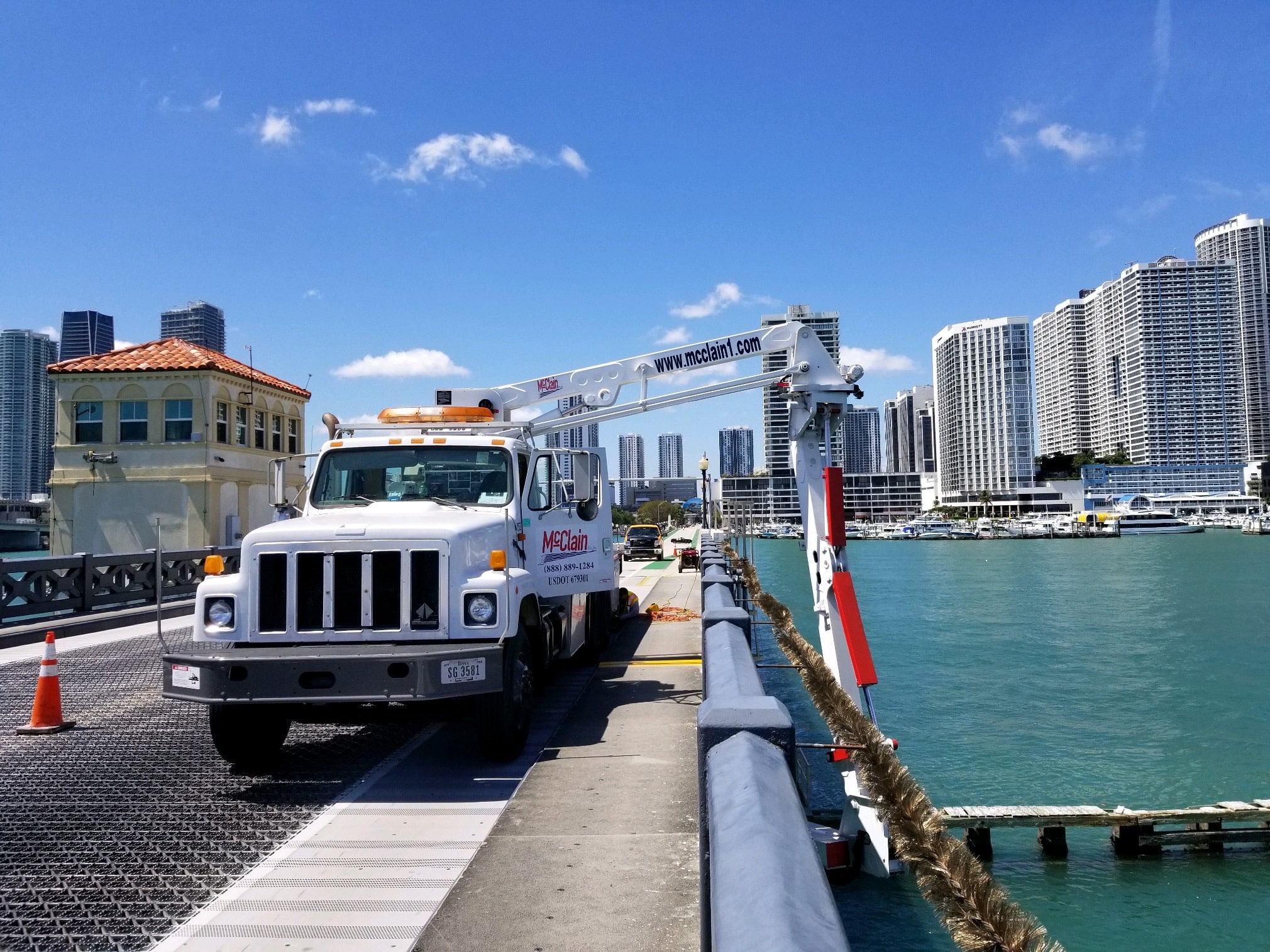 McClain & Co., Inc. has built a reputation over the last two decades of integrity, reliability, and quality. That quality is evident in our equipment rentals, our training and certifications, and our world-class customer service. We have always understood that quality is something that is the result of intentional choices and decisions. It is far more than marketing hype or canned slogans and fancy advertising. McClain and Company continues to strive for top-notch quality in all that we do and in every type of equipment we provide for our customers.
Through the different services we provide, our professionals interact with clients every day to ensure the highest level of production for all our jobs. We address all client's questions and considerations and, as a result, projects are completed effectively and efficiently. That's because we live out our belief that customer service is our number one priority.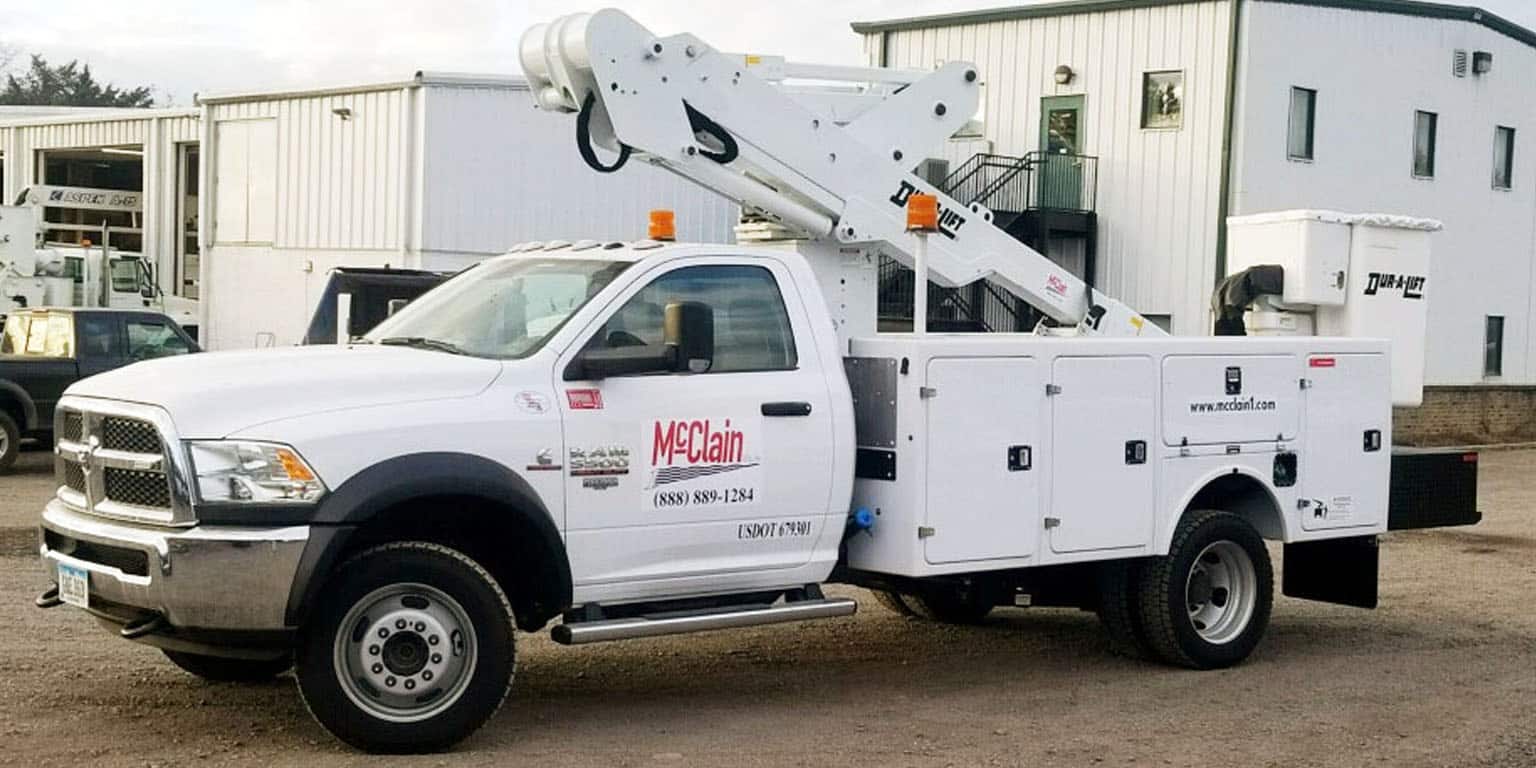 McClain and Company's corporate headquarters are located in Culpeper, Virginia. We are able to provide our Construction Services throughout the state of Virginia with much of our work located in Roanoke, Richmond, Charlottesville, Richmond, and Fredericksburg. In addition, our numerous regional offices allow us to offer Construction Services in Maryland, North Carolina, Georgia, Pennsylvania, Connecticut, and Washington DC. In addition, we provide services for sign installation and rentals in Louisiana.
We can support a variety of bridge and highway construction projects such as rehabilitation of existing structures, under bridge utilities, or road signage and highway lighting. You can be assured that wherever your project is located, McClain and Company will have the expertise and equipment to meet your needs. To that end, we also maintain a staff of highly skilled and certified personnel who all share a broad range of experience.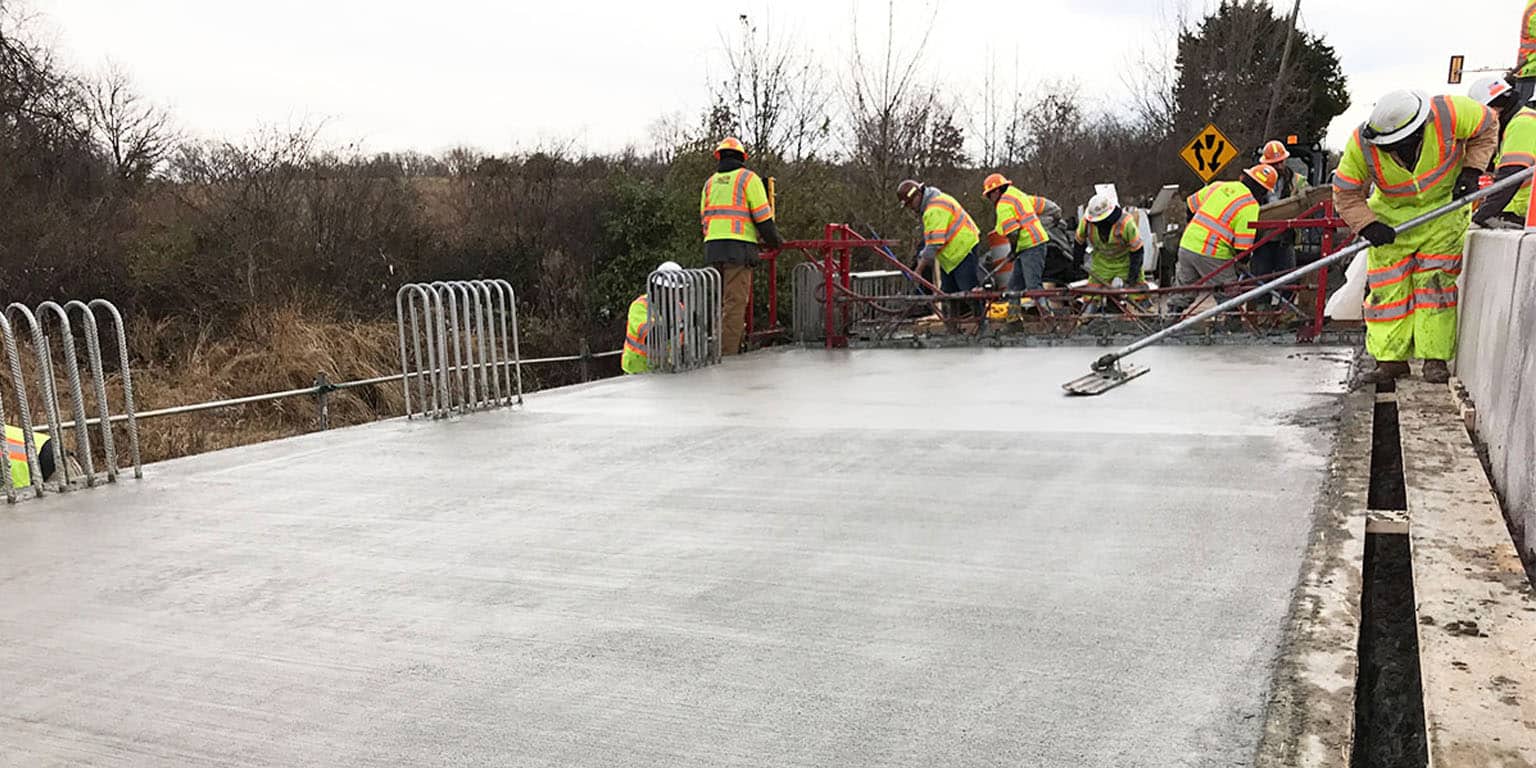 Broad Range of Experience
At McClain & Co., Inc. we understand that experience should be broad as well as deep. And that is something McClain and Company has in spades. For more than twenty years we have been involved in the bridge inspection, maintenance, and repair industries, as well as bridge and highway construction, and traffic safety and control industries. And, unlike other companies, we have never been satisfied to simply offer equipment and services across the board, but we've made it our business to become experts in these fields, as well.
Our decades of experience include:
Bridge Maintenance

Bridge Washing

Bridge Rehabilitation

Underbridge Utilities

Conduit

Highway Signing Installation

Traffic Control Management
Bridge and Highway Construction and Infrastructure Rehabilitation
As America enters a new era of investment in our nation's infrastructure the prospect of vastly increased numbers of bridge and highway construction projects is a reality.
In July of 2021, the White House released a statement that noted,
"One in five miles, or 173,000 total miles, of our highways and major roads and 45,000 bridges are in poor condition. Bridges in poor condition pose heightened challenges in rural communities, which often may rely on a single bridge for the passage of emergency service vehicles."
According to data compiled from the United States Department of Transportation (USDOT), the Federal Highway Administration (FHWA), and the American Road & Transportation Builders Association (ARTBA), one in three U.S. bridges needs repair or replacement. In fact, it has been determined that there are 171.5 million daily crossings on over 45,000 structurally deficient U.S. bridges in poor condition.
ARTBA estimates that it will take 40 years to fix all the nation's structurally deficient bridges at the current rate of construction. In addition, the estimated cost to repair all the structurally deficient bridges in the United States, based on average price data from the U.S. DOT will be close to $41.8 billion.*
With the passage of the historic INVEST in America Act, contractors, engineers, and state DOTs will likely see increased funding for bridge and highway construction projects for years to come.
Today, the nation continues to make progress towards repairing, rehabilitating, and replacing its highway bridges and roadways. And McClain and Company will be here to provide the expertise, experience, equipment, and construction services our clients and customers need to get the job done. Please contact McClain & Co., Inc., by calling us at 1.888.889.1284 or emailing us at [email protected].
*https://artbabridgereport.org/