This Blog Was Updated In November of 2022
"Work implies not only that somebody is supposed to do the job, but also accountability, a deadline and, finally, the measurement of results – that is, feedback from results on the work and on the planning process itself." – Peter Drucker in Management: Tasks, Responsibilities, Practices
Every company talks about quality, safety, service, and great pricing. In fact, the talk is so much so that it can simply become background noise to customers and clients. And the real test of quality often comes in the field, which can be unfortunate since so much money and people's safety is on the line.
We understand that at McClain, which is why we always prioritize quality.
Maintaining quality control in an enterprise like McClain and Company helps ensure equipment quality and safety and, consequently, the business's overall success. In addition, fostering a quality control environment positively impacts employees' attitudes within the workplace and helps create a sense of ownership of the equipment and the company.
Quality control can be carried out through various means, from personnel training to creating data-driven tools to establishing quality standards. Implementing these various quality control methods also help create a safe work environment and products that are safe to use and meet customers' needs.
Defining Quality and Recognizing Its Attributes
The term "quality" is overused, misused, and misunderstood in our modern business world. To add to the confusion, a word like quality is also inherently relative and subjective.
Typical definitions found are often lacking in specifics. For example, one source offers this statement as a definition of quality in business:
"Quality means that the products meet and exceed all requirements, standards and specifications."
While this is true as far as it goes, it is also somewhat vague and generic.
A better definition, perhaps, is that provided by ISO 9000:
"Quality is the degree to which a commodity meets the requirements of the customer at the start of its life."
While the "requirements of the customer" may still seem a bit relative, when those requirements are clearly understood and measurable, then a standard of quality can be met.
However, when it comes to a service business, which is what McClain and Company is at its core, there are standards that have been articulated and defined. These standards, or attributes, apply to almost every service business and industry, irrespective of the products or services provided.
A critical component for ensuring quality, which McClain embraces implicitly, is the existence of a service strategy. Simply put, a service strategy enables a service provider to determine their specific service parameters and expectations.
With this in place, employees can then work and perform on the basis of the service and quality expectations and within those parameters.
One aspect of service quality is specifically oriented to those employees tasked with delivering a company's services or products. As one article states,
"Training, empowerment and rewards are the main factors that determine the level of performance of an employee and ensure that he or she delivers the service strategy in a better way."
Since McClain & Co., Inc. provides customers with both equipment rentals and sales, as well as with service before, during, and after every transaction, quality control is a crucial element of our overall service strategy.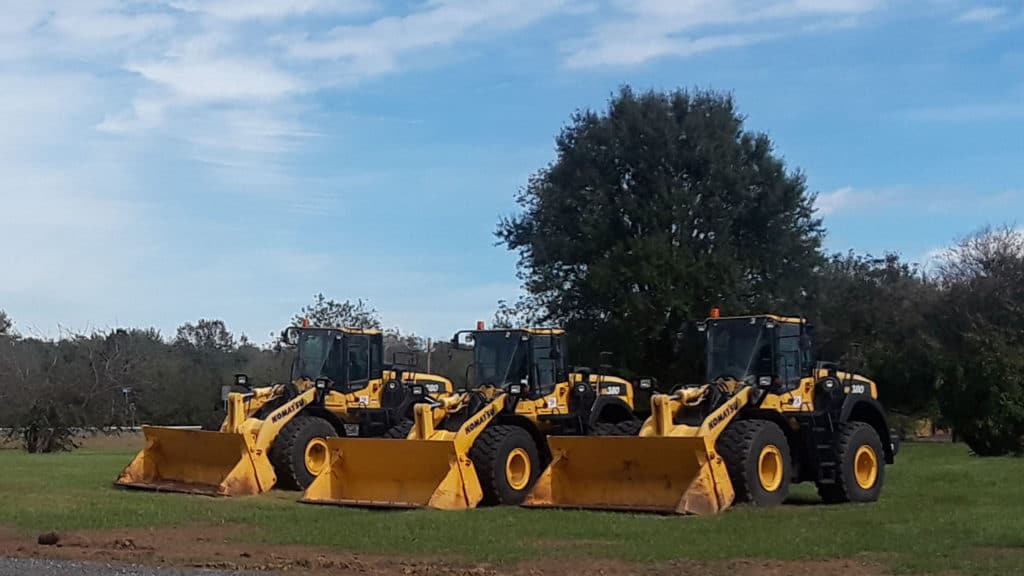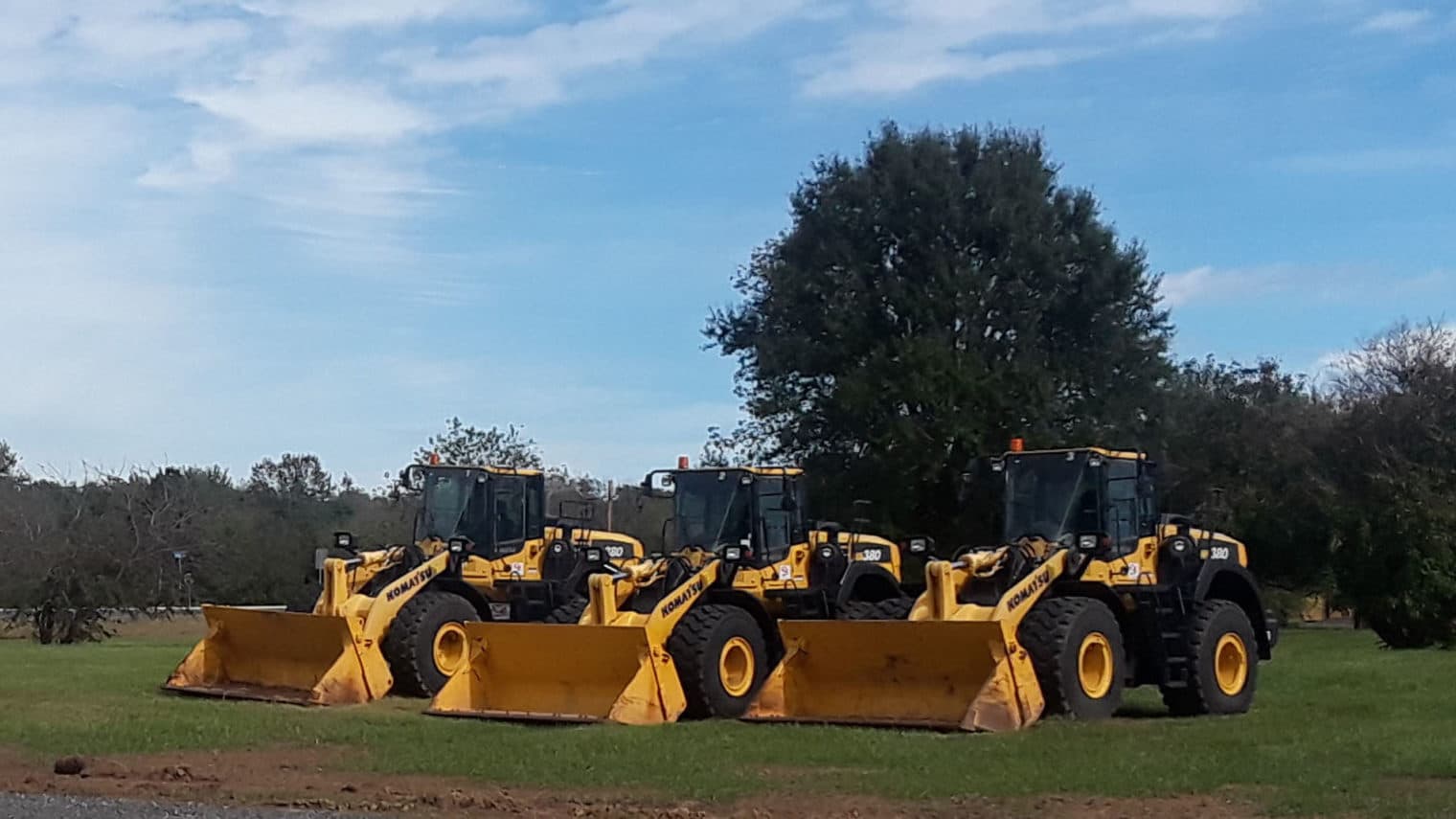 Where Quality Control is Much More than Mere Words
In our industry, quality involves every aspect of what we do for our customers, from the quality of our equipment to the quality of our safety standards and practices to the quality of our customer service.
In other words, it's never enough to simply say that our rental equipment is top rate.
Everything we do and are as a company must attain a degree of quality that will instill confidence in our customers and help ensure their success.
And good intentions are never enough.
As one source points out, quality control is important for safeguarding the company's reputation, preventing unreliable products, and increasing customer trust.
In addition, it ensures that the company looks at evidence-based data and research rather than anecdotal observations to ensure that its services or products live up to the standards defined by the company.
There's an old saying in the management world, "If you can't measure it, you can't improve it." While it is usually attributed to management guru Peter Drucker, it is actually more of a loose paraphrase and now serves as a proverbial maxim.
It does, however, encapsulate what Drucker believed and taught: that you must be able to track and measure processes and systems if you want to effectively manage and improve them.
So, with that concept very much in mind, Daniel C. McClain, President of McClain & Co., Inc., wrote our Quality Control Plan for Aerial and Under Bridge Equipment Inspections, Repairs and Maintenance.
The objective for the plan is,
"[T]o effectively and efficiently respond to any deficiencies, repairs, enhancements or reasonable comments provided by our clients, operators, and technical maintenance staff as they relate to the aerial and under bridge equipment used in the Company's normal business operations."
The Quality Control Plan also provides our company with a guideline for carrying out equipment inspections, repairs, and general maintenance procedures for all of our company-operated aerial and under bridge equipment.
Company responses will be provided by employing processes that can meet the quality standards expectations, prevent nonconformance with quality standards and identify and turn around performance deficiencies in a timely manner.
Quality Control Matters: Walking the Talk at McClain and Company
With McClain's Quality Control Plan in place since October 2020, we have been carrying out detailed inspections of all our equipment to ensure that, from routine maintenance to equipment repairs, there is a consistent process that is followed through that guarantees all the needed steps are taken to get the equipment repaired and back into operation.
While quality control procedures have always been in place when it came to the repair and maintenance of our aerial and under bridge equipment, the new Quality Control Plan enables us to maintain a much more comprehensive control system, which allows us to have equipment repaired and back to our customers in a safe and timely manner.
McClain has always been dedicated to maintaining and repairing our equipment as quickly and safely as possible. And our top priority continues to be ensuring that any equipment we send to job sites is safe for our employees and customers to operate.
McClain's "Quality Control Plan" was also developed to help us better understand our client's needs.
A significant component of the plan has our regional managers visiting job sites as often as possible. During these inspection audits, our regional managers not only assess what is being done and how, but they also take photos and ensure that all operators comply with safety protocols, wear their personal protective equipment or PPE and that any vehicles are being used on the job site are working properly.
Our various regional managers at the actual job sites are doing this level of "hands-on" quality control inspection work. In addition, our Quality Control Plan requires our manager to visit job sites as often as possible.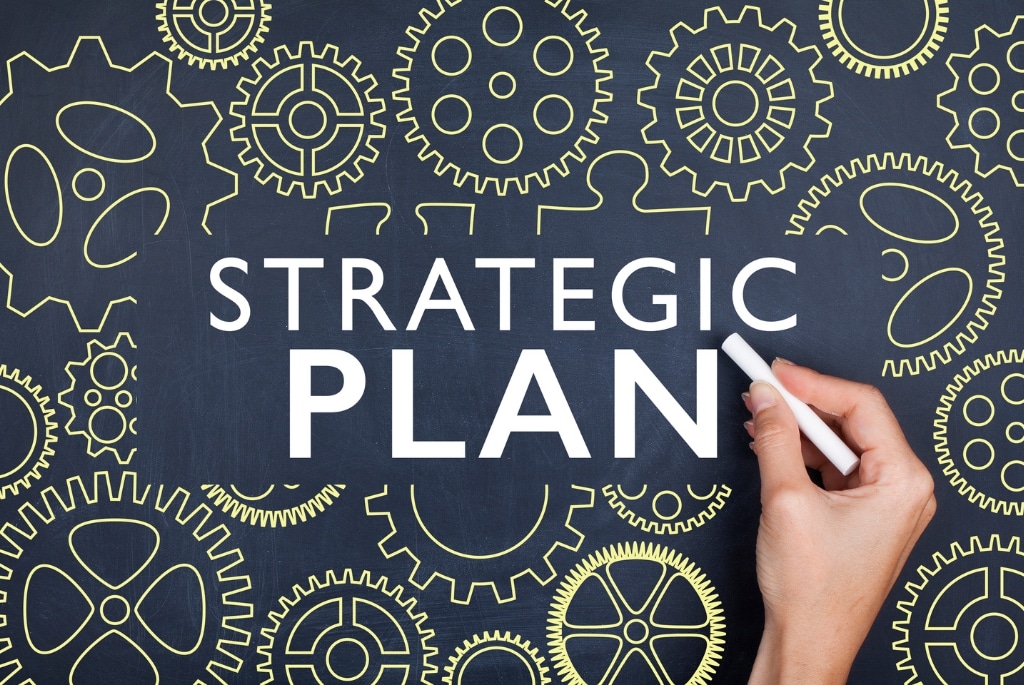 Achieving and Maintaining Quality Requires a Quality Plan
There is another old management saying: "If you fail to plan, you are planning to fail."
This particular truth was uttered by no less than Benjamin Franklin, and, given his long string of business successes and highly-regarded wisdom, it is a profound truth born of experience, as well.
Generally speaking, a quality plan helps employees and top-level management monitor and track the progress of a project or enterprise. The plan determines, among other things, the scope of what's going to be measured and what metrics will define whether the standards of quality are being achieved.
More specifically, a Quality Control Plan is typically a written set of procedures and activities aimed at delivering products or services that meet quality objectives for a business as defined in contract documents, procedures, manuals, and other guidance.
At the highest level, quality goals and plans are ideally integrated with the organization's overall strategic plans. At lower levels, the quality plan assumes the role of an actionable plan.
Aside from its processes and requirements, our Quality Control Plan is essentially a plan to ensure quality success. And this applies to the maintenance and repairs of equipment as well as operating them.
From the time a repair work order is created for a piece of equipment, a very thorough process is followed to ensure all steps are completed in the equipment repair. Our Fleet Manager assigns the work order to the personnel best qualified to work on a particular piece of equipment.
The Fleet Manager then analyzes and assesses the repair in addition to performing quality control evaluations of all mechanics involved with the repair. The Fleet Manager also submits quarterly reports to the Technical Compliance Officer and quarterly evaluation reports to the Vice President.
In addition, key documents are used in the field on job sites to capture and record critical information to be used for regular and ongoing assessment and analysis by management.
These include a Job Site Audit for checking off a series of critical safety and compliance requirements and any subsequent actions or corrections that may be needed. Another form that is used each time is a comprehensive customer satisfaction survey.
Making Quality Synonymous with the Name McClain
Every business wants to believe that they offer quality products or services. But as we've noted here previously, the definition of quality and the standards of quality can vary greatly.
The nature of the product or service also drives the necessity of quality
.
For example, one can imagine that quality standards in the aerospace industry are extremely high and strenuously maintained. A loose nut or screw on a kitchen spice rack is lamentable in terms of quality but not life-threatening, and it may very well be in an airliner.
At McClain & Co., Inc., we are deeply aware of the heightened need for the level of safety of our equipment that stems directly from our quality control measures. Any type of heavy equipment operation or construction-related work has an inherent degree of risk. This is why maintaining and fostering a culture of quality and quality control is so important here at McClain.
Ensuring our employees' and customers' safety is the highest priority in everything we do at McClain and Company.
We are committed to pursuing quality and superior quality control at every level of our operations. And we have a plan for that!
You Can Count on McClain & Co., Inc. for Quality Access Equipment Services
Regardless of what industry you work in, things are constantly changing.
Between government legislation, economic shifts, and advances in technology, many of these changes are evident in various industries such as highway and bridge repair, construction, maintenance, and rehabilitation work.
Fortunately, certain important things never change, and this includes the quality of service, reliable expertise, and world-class equipment that you will always find at McClain and Company.
For example, in part due to our "Quality Control Plan," the high degree of safety and reliability remain as two of the hallmarks of McClain & Co., Inc. And one of the ways we continue to ensure that these qualities are consistent for our customers is with our driver and operator standards.
McClain & Company requires that all of our highly trained Under bridge Inspection Unit (UNIU) drivers and operators are certified and licensed in compliance with the ANSI A92 Suite of Standards. We also require that all our UBIU drivers and operators carry their certification cards with them at all times.
Quality extends beyond the expertise and high level of service we provide for our customers – it is also evident in our equipment.
At McClain, we not only believe that everything we do for our customers should represent the highest quality of customer service but that we must also provide rental equipment of the highest quality. This is why we proudly offer a broad selection of world-class brands of aerial access equipment, quality traffic control safety services, and construction services, as well.
We often say that "your success is our success" and we believe this is true. This is why our primary goal, and one of the reasons for our focus on quality, is to ensure that we do all we can to help you complete your project successfully.
Our under bridge inspection truck rental units and aerial access equipment rentals are available for inspectors, contractors, and engineers working on bridges and similar structures.
To learn more, just reach out to us at [email protected] or call us at 1-888-889-1284 today!