In any industry where the risk of physical injury is present, safety is a primary consideration.
Safety, however, extends far beyond safe work practices and following required guidelines. In fact, safety in any field should involve much more than minimal adherence to OSHA safety requirements.
Additionally, maintaining and exercising a safe work environment also includes the condition and operation of any tools and equipment used. And, for under bridge inspectors and technicians, this means the condition and operation of under bridge access equipment.

Platform Trucks, SNOOPER™ Trucks, and Other Under Bridge Inspection Units
At McClain & Co., Inc. we are proud of our top-of-the-line under bridge inspection and maintenance fleet of rental equipment. Making these quality trucks, trailers, and other vehicles available to our customers allows us to provide support services to engineering companies and government agencies for bridge inspection and maintenance across the country.
And we are committed to ensuring that both our equipment rental units and our McClain operators contribute to the high standard of safety that our customers require.
To that end, we continually work to maintain and inspect our rental equipment, and our operators are fully certified and trained, as well. All McClain & Co., Inc. Under bridge Inspection Unit drivers/operators have been certified and licensed in compliance with the new ANSI A92 Suite of Standards. Each UBIU operator carries a certification card with him or her at all times.
In addition, because our rental policy allows for our customers to function as bucket or platform operators if they are trained and certified as a bucket/platform operator for the under bridge inspection unit. McClain and Company facilitates that rental option for our customers by offering the required training and certification to make that possible.

Certifications and Safety Requirements for McClain and Company Equipment Operators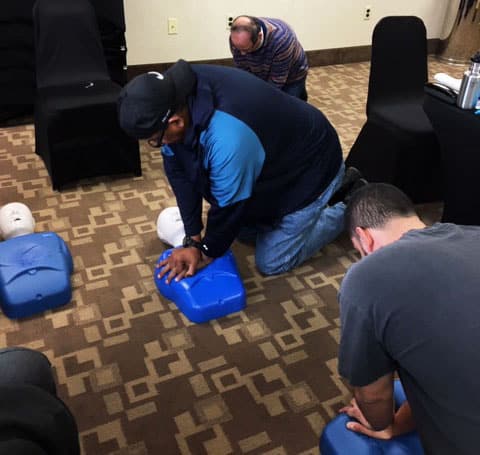 Our safety training facility is a member of the International Powered Access Federation, or IPAF, and makes use of their world-class training resources. IPAF promotes the safe and effective use of powered access equipment through safety initiatives and training programs worldwide.
In practice, this means that, as a fundamental requirement, all McClain and Company under bridge access equipment operators are IPAF certified. While this initial certification is valid for five years, McClain takes this training certification process to the next level with a required annual recertification for all McClain operators.
Generally speaking, the IPAF-based training exceeds the requirements of both American National Standards Institute (ANSI) and OSHA. IPAF regards under bridge inspection units as a special category of equipment operation as they require two operators
McClain & Co., Inc. also recognizes that despite every safety measure and precaution taken, things can and do happen in a high-risk working environment such as bridge inspections and maintenance work.
However, at McClain we make it our policy to require immediate re-training and recertification for operators involved in any job-related incident while operating any under bridge or aerial access equipment.
In addition to our thorough and extensive training and certification protocols, every "top side" bridge access equipment operator is a CDL driver.
Typically, our under bridge equipment rentals include two McClain and Company trained and certified operators. The top side operator operates the truck in conjunction with the "under bridge" operator and is responsible for moving the vehicle as needed along with lowering and raising the booms.
The second operator controls the work platform or bucket and must be in constant communication with the top side operator.
While the McClain operators are fully trained to operate the entire under bridge access vehicle including the bucket or platform, customers who wish to operate the bucket or platform themselves are only trained in that aspect of the operations.
Safety includes the maintenance and condition of the equipment and tools being used. At McClain, we inspect the work buckets and platforms every three months in addition to an annual ANSI inspection.
In addition, an annual DOT inspection of every chassis of each rental unit.

At McClain & Co., Inc. Safety Really is First
This is borne out by our extensive involvement in various industry organizations and safety-related bodies.
For example, McClain & Co., Inc. owner Daniel McClain is one of the members of the ASC A92 Main Committee and was appointed based on his technical, safety, and related industrial expertise. Members on the Main Committee must adhere to the requirements set up by the ASC A92 Policies and Procedures as well as the ANSI Essential Requirements.
ASC, or Accredited Standards Committee, and A92 were combined to serve as the name of a series of standards established by ANSI and SAIA (Scaffold & Access Industry Association.) The purpose of the standards is the prevention of accidents and injuries, as well as establishing criteria for the manufacturers.
ASC A92 – Aerial Platforms Committee is the official title of the consensus body that was approved by ANSI for standard development. The committee meets annually to review current issues, establish policy and procedures relative to the consensus standards, and evaluate the development activities of each subcommittee.

Turn to McClain & Co., Inc. for Your Access Equipment Rental Needs
At McClain and Company, we offer a wide variety of several different types of truck-mounted and trailer-mounted under bridge inspection equipment.
We not only believe in providing rental equipment of the utmost quality, but that everything we do for our customers reflects the utmost in customer service. Which is why we are proud to offer a range of genuine SNOOPER™ trucks, as well as several other top-notch brands of access equipment.
We also believe that your success is our success, which is why our primary goal is to do all we can to help you complete your project successfully.
These under bridge inspection truck rental units are available for inspectors, contractors, and engineers working on bridges and similar structures. To find out more, reach out to us at [email protected] or call us at 1-888-889-1284 today!