Construction is, by its very nature, an inherently dangerous industry. The presence of large equipment, power tools, and multiple personnel on an active jobsite can all combine to create a dangerous work environment.
That being said, the vast number of construction projects carried every year are completed successfully with few, if any, major incidents.
Unfortunately, accidents do happen, and, on occasion, the results are tragic. However, a diligent and comprehensive practice of safety and accident prevention can significantly reduce accidents and maintain safe working conditions on any construction site, including road construction.
Road and Highway Construction Safety: Workers and Construction Equipment
The good news is that that vast majority of road construction jobs never experience serious accidents and especially not fatal ones. The bad news is that it does happen.
As one legal firm has noted in an article that,
"Construction has the highest fatality rate of any industry, but roadside construction sites alone account for nearly 3% of all fatal workplace incidents annually. According to the CDC, over 2,000 workers lost their lives at road construction sites from 2003 to 2019, or an average of 124 a year."
More specifically, the article goes on to point out that the vast majority of those fatal accidents were listed in a single category. It was determined that close to 76 percent of fatal injuries at roadside job sites from 2011 to 2017 were "transportation events," or motor vehicle accidents.
In other words, two-thirds of transportation events were fatal accidents involving workers who were hit by a vehicle in a construction zone.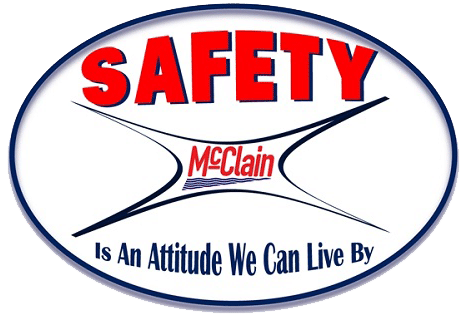 Workplace Safety Can Be Measured in Several Ways
By the way, the concept of "dangerous workplaces" is a relative one and is largely determined by what one is measuring. For example, while the construction industry as a whole recorded the highest number of work-related fatalities, the top three most dangerous fields for the number of nonfatal injuries are government workers, education and health employees, and manufacturing workers.
Even retail employees suffered far more nonfatal injuries than construction workers as a whole!
However, because of the types and sizes of vehicles being used in roadway construction, the risk for serious injuries is far greater.
The types of vehicles involved in fatal accidents at road and highway construction sites included:
Machinery vehicles
Semi-trucks
Dump trucks
The data reveals that about 25 percent of fatal vehicle accidents at roadside construction sites were backup accidents.
And, according to the CDC, construction laborers are the most likely to suffer fatal accidents. From 2011-2018, for example, the highest number of workers who were killed were employed as construction laborers. This number was followed by:
Heavy and tractor trailer drivers
First-line supervisors of construction and extraction workers
Highway maintenance workers
Construction equipment operators
It doesn't take an OSHA safety engineer to determine that the likelihood of serious injury is greater when operating a 76,000 pound under bridge inspection vehicle than when operating a pallet jack.
And the improper use and operation of large construction equipment of any kind can have dangerous though intended consequences.
Proper Use of Construction Equipment Minimizes Risk
All heavy machinery and equipment has limitations and specified operational parameters. For example, rollovers are the primary type of equipment accident leading to deaths. In most every instance, however, a rollover is the result of operators misjudging various factors or failing to fully employ standard safety procedures.
And example of this was recorded in a 1987 OSHA incident report of a truck-mounted work platform that fell into a dam spillway,
"EMPLOYEE #1 WAS WORKING ON A SNOOPER WORK PLATFORM SANDBLASTING THE THOMASTON DAM BRIDGE. THE OUTRIGGER WAS NOT EXTENDED ON THE PASSENGER SIDE OF THE SNOOPER TRUCK AND THE INTERLOCK MIRCO SWITCHES WERE NOT OPERABLE. WHEN EMPLOYEE #1 SWUNG THE WORK PLATFORM 180 DEGREES TO WORK ON THE OTHER SIDE OF THE BRIDGE, THE TRUCK FELL OVER INTO THE DAM SPILLWAY. EMPLOYEE #1 WAS KILLED."
Improper use of construction equipment includes employing equipment for functions or tasks that it was not designed or intended for, operating equipment without following all safety procedures and protocols, and allowing insufficiently trained or even untrained personnel operate equipment.
Heavy construction equipment is designed and constructed with safety in mind as well as performance. Unless a piece of equipment has not been sufficiently maintained or regularly inspected, it can be relied on to operate as designed and operated safely.
In other words, accidents are rarely the fault of the equipment being operated or used.
As one personal injury attorney website notes,
"Human error is a common component across many construction site injuries. There may be misunderstood communication or hand signals between workers and machine operators, an operator without sufficient experience or training, or a failure to check for people around the machinery before using it. Accidents can also happen when operators use machinery inappropriately or at the wrong angle."
Operator Error Isn't Always the Operator's Fault
While it is easy to place the blame for accidents involving construction equipment on the operators or personnel working around the equipment, the real blame often belongs to the management of the company employing these workers.
A lack of training, especially with regard to safety protocols and heavy machinery and construction equipment, can leave employees at an elevated risk of serious and even injuries. Unfortunately, some companies rush through their training and safety processes in order to get the employees out working in the field more quickly. However, this does little more than put the employees and others in danger.
The Solution for Ensuring Proper Use of Construction Equipment
Human nature and the pressure of deadlines and budget concerns can cause workers and supervisors alike to disregard established standards and protocols. Safety becomes less of a priority, especially among experienced workers who allow themselves to fall victim to overconfidence and the laxness that can come from familiarity with the equipment.
The antidote to these tendencies is to make safety standards and procedures training a priority. In addition, employers must create and foster an environment where safety practices are non-negotiable.
Maintaining a mindset and culture that demands compliance with proper operating procedures at all times in essential. When safety and operating "best practices" are the norm in a company, it becomes highly unlikely that any one employee will knowingly or willingly flaunt those standards.
This is, of course, primarily a leadership and management responsibility and this type of culture is created and promoted from "the top down" as they say.
Continuous training is the major key to preventing the improper use of construction equipment and the dangers that these actions pose. It is essential that every operator or driver is thoroughly and properly trained on the equipment they will use. In addition, employers should ensure they are trained by qualified persons with specific experience with the particular model of heavy equipment being used.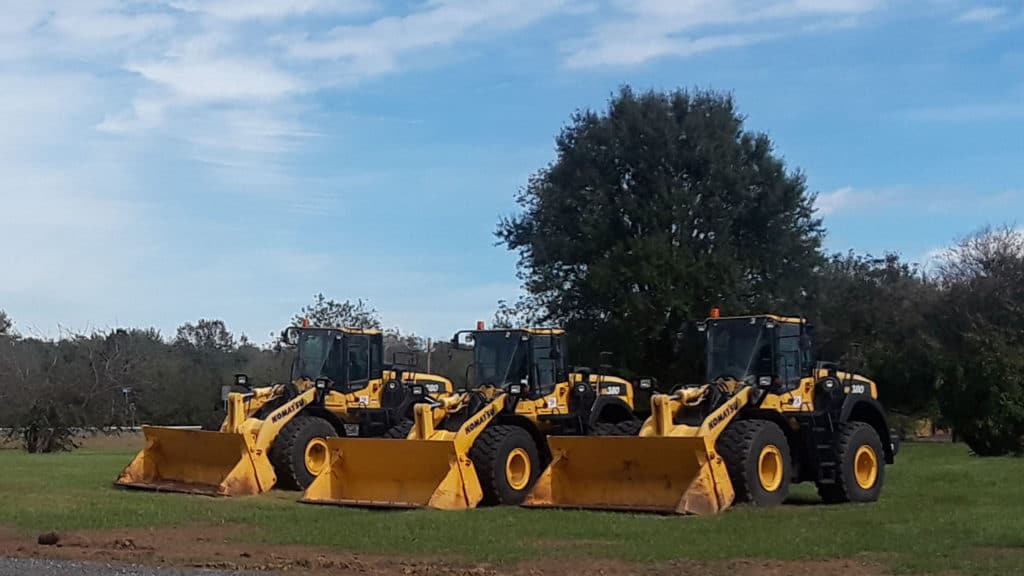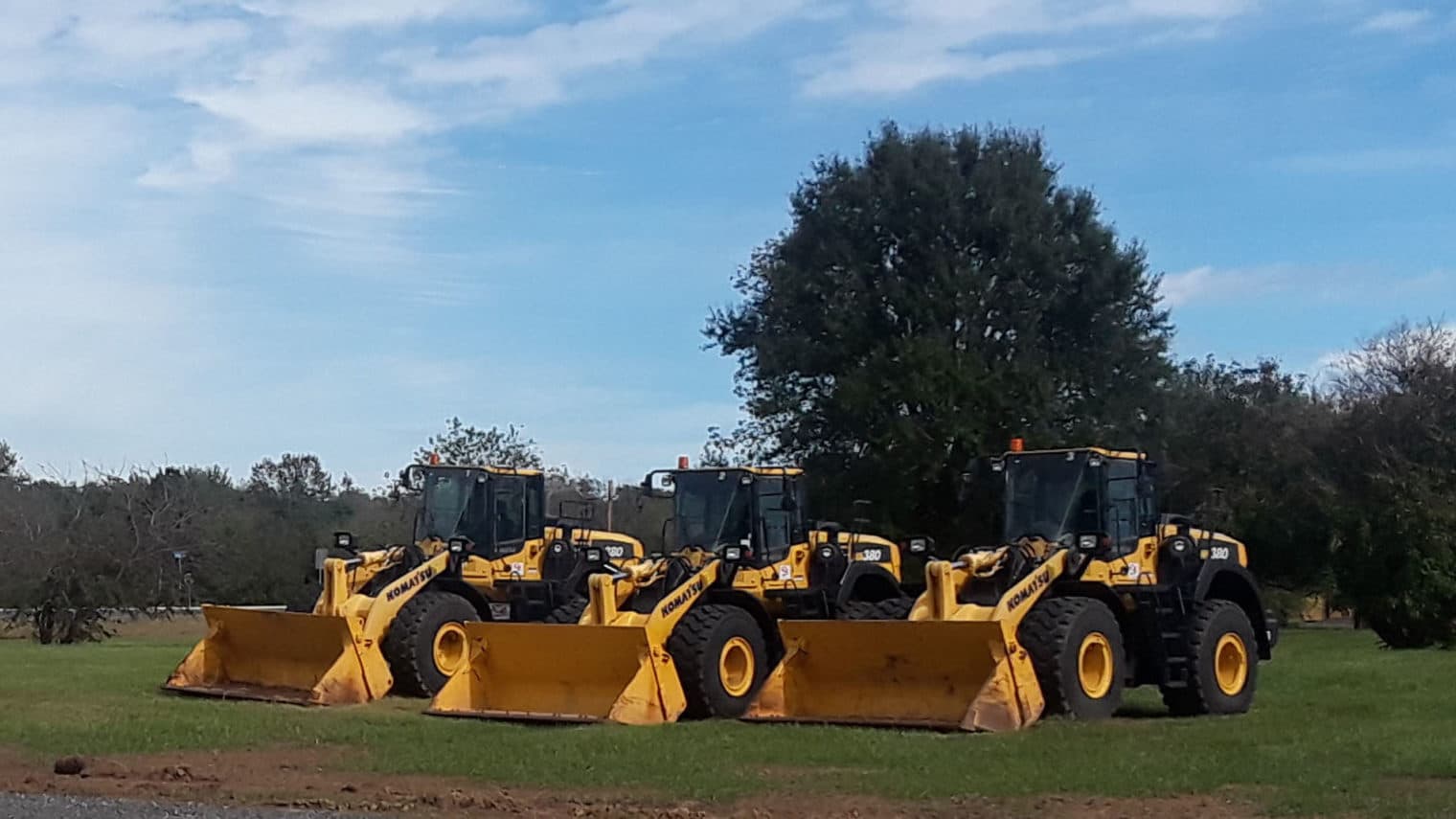 Improper Use of Construction Equipment Endangers Everyone at a Job Site
Not only are the operators of heavy equipment at risk during the operation of the equipment, so is any other worker – or pedestrian or driver – on a highway construction site. Although many projects take place on new construction free from vehicle traffic or pedestrians, many highway work projects must be carried out on active roadways and bridges.
Because of added public relations and liability concerns, these job sites are more prone to potentially costly repercussions should an accident occur there.
Any injury and especially any fatality is a tragic event, and it is no light thing for a construction or engineering firm to undergo the pain and remorse that can come in the aftermath of an accident involving their employees. Not to mention the possibility of investigations and potential fines.
All of this can be exponentially worse for a company when a civilian is injured or, worse, killed as the result of an accident involving construction equipment.
Which is why safety, continuous training, regular inspections, and testing are all necessary for any firm engaged in construction, and particularly roadway and bridge construction.
For Construction Equipment Rentals, Choose McClain and Company
When it comes to construction equipment rentals, McClain and Company has always made safety a number priority for both our staff and our clients.
In addition to our long-standing reputation as the premier choice for high quality equipment rentals and superior customer service, we are passionate about safety. And this has always been an integral part of our mission to provide our clients with the best in rental equipment and in knowledgeable service.
Commitment to safety is a quality that sets McClain and Company's construction equipment rental services apart, along with our deep commitment to timeliness and communication.
McClain & Co., Inc. is a truly professional and trustworthy construction equipment provider and partner, and it the combination of these qualities that work together to help ensure that our client's' projects are completed successfully.
We invite you request a quote today and let us schedule your construction rental with us.
Along with construction equipment rentals, McClain and Company also offers a wide variety of Under Bridge, Aerial Access, Utility and Aerial Equipment rentals, as well as other highway and bridge construction-related services.
If you have questions about our rental equipment or services or want to learn more about construction equipment, feel free to contact McClain & Co., Inc. by emailing us at [email protected] or by calling us at 1-888-889-1284.