Every industry has its share of challenging issues and demands. While many of these are faced and overcome from behind desks and in front of computer screens, many other industry challanges are confronted in the field.
The highway bridge construction, maintenance, and inspection industry – a significant segment of the nation's broader infrastructure industries – faces several challenges, as well, with varying degrees of severity.
However, partnering with a reputable and knowledgeable equipment rental company like McClain and Company can make a distinct difference in overcoming those challenges. Those working in the industry know they have a dependable resource that has supported services for contractors, engineering firms, and government transportation agencies in the maintenance and inspection of highway bridges for over two decades.
Some Common Challenges Facing the Industry Today
A common complaint among bureaucrats and the public is the seemingly long time it takes for highway and bridge projects to get underway and, once they are begun, the time it takes to complete them.
A recent example was the number of articles reporting on the amount of time required to repair and re-open the Hernando de Soto Bridge connecting Tennessee and Arkansas and the amount of money it cost the transportation industry.
Timing and Planning Challenges
With so many highway bridge projects backlogged – from bridge inspections to repairs and rehabilitation – timing and planning efficiency have become paramount. Road work and bridge inspections or repairs rarely occur on closed roadways with no traffic.
Consequently, accurate planning and projections become a challenge for many contractors. Doing roadway work or bridge work has been described as "changing a tire on a moving vehicle," as the vehicle traffic must be managed along with pedestrian traffic in some instances.
In addition, there is the scheduling of work crews, moving and setting up equipment, and so on.
As one legal website article noted,
"When you take on most construction projects, you're likely able to schedule workers during the day. However, with roadwork, timing is crucial. Too much activity during rush hour can put your workers in danger while creating frustrating delays and negative impact on drivers — but too many hours at night results in need for costly lighting and dangers due to visibility. One of the major challenges of any infrastructure project, but especially highway and road repair, simply boils down to the timing."
Lack of Funding
Another challenge commonly facing those in the industry is available funding for needed highway projects. As the federal Department of Transportation has acknowledged,
"In some states, a single major highway construction project could overwhelm the state agency's budget and create political difficulties."
Their report recommends that highway agencies and the highway industry examine the highway financing process, including federal-aid rules and regulations, and accurate information about the actual costs of adopting measures that would reduce construction project times.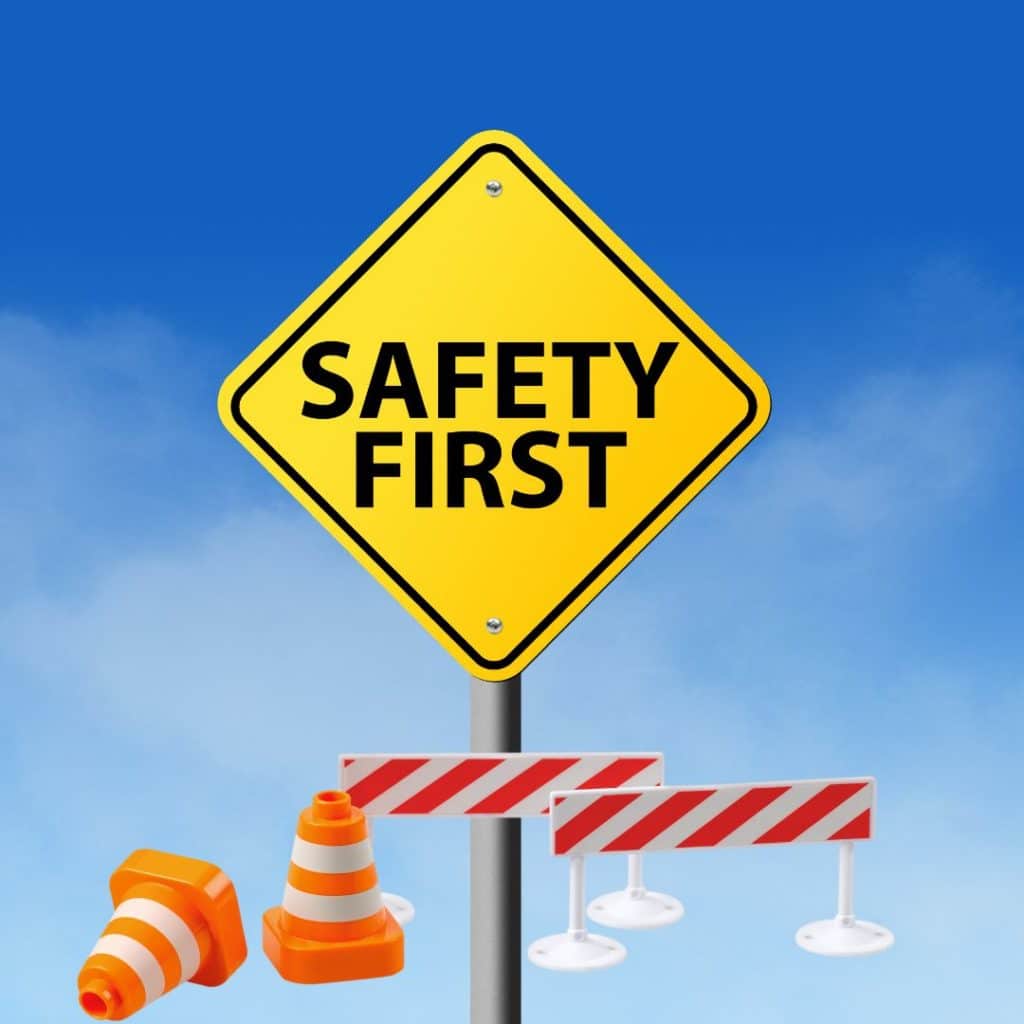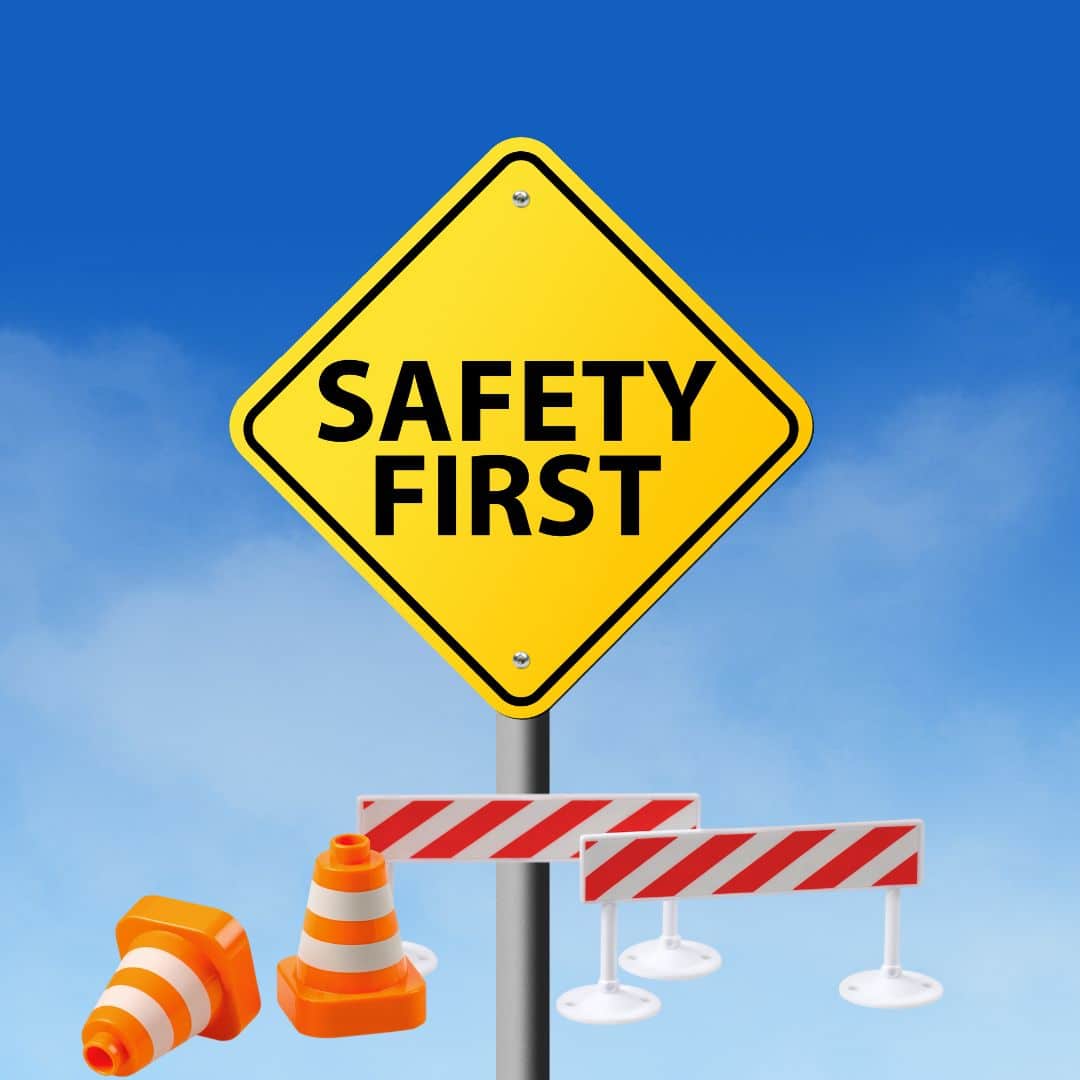 Safety and Efficiency
During road and bridge construction work, the safety of drivers and pedestrians must be a priority, as well as the safety of workers and crew members. Given the number of variables and factors that cannot be completely controlled, this can be much easier said than done.
One engineering firm described the problem this way,
"Regularly, construction on the highways is finished during off-hours. In that capacity, workers are in more serious danger of accidents or injuries because of low visibility. This can be settled by giving extra lighting, reflective gear like vests and caps, and extra signage cautioning passing vehicles that workers are present here."
In addition to ensuring the visibility and safety of roadway workers, a related challenge is maintaining sufficient visibility of equipment.
While it may seem difficult for drivers to overlook or not see various types of enormously large construction equipment, it happens regularly. Even equipment such as trucks or trailers mounted under bridge platforms run that distracted drivers may not see and even hit them in the relative confusion of navigating a construction site.
And the odds of this type of accident occurring are much in the evening during off-hours. The ongoing challenge is continual safety, awareness, and maintaining proper and effective traffic safety control at all times.
McClain and Company's Role in Mitigating Common Industry Challenges
There are several facets of our work that we hold as top priorities. These include, among other things, safety, communication, and timeliness.
Safety
Regarding safety, McClain cuts no corners and maintains a "zero tolerance" policy for any disregard for established safety standards and procedures. You might even say that safety is in our company's DNA.
For example, owner Daniel McClain was appointed a member of the ASC A92 Main Committee based on his technical, safety, and industrial expertise. And all members of the Main Committee are committed to fully adhering to the requirements established by the ASC A92 Policies and Procedures, as well as the ANSI Essential Requirements.
We train our staff as well as make use of third-party safety training resources. McClain's safety training facility is a member of the International Powered Access Federation or IPAF. The IPAF promotes the safe and effective use of powered access equipment by providing safety initiatives and safety training programs throughout the U.S. and worldwide.
A fundamental requirement for all of our under bridge access equipment operators is to be IPAF certified.
Communication
Another aspect of how we "do business" at McClain and Company is our commitment to ensuring and maintaining clear and constant communication with our clients and staff. Reliable and accurate communication is critical to efficiency, timeliness, and even safety. And it helps to ensure that your projects go as smoothly as possible.
At McClain & Co., Inc., we make it our mission to build valuable and lasting relationships with our clients and other professionals in our industry. And one of the most important ways we accomplish this is through clear and consistent communication.
This is because we understand that continual and accurate communication is fundamental for us to help our clients achieve their project goals.
In addition to continually staying abreast of industry news, trends, and information, our staff conducts weekly meetings with Project Managers and various Superintendents to ensure that a clear line of communication is maintained between our clients and the personnel working in the field.
Timeliness
McClain & Co., Inc. is also dedicated to continually improving and optimizing our own internal tools and processes with the goal of delivering equipment and services to our clients on time, as promised. We have the experience, the equipment, and the agility and flexibility to help ensure that your project is completed on time – even when facing challenging scheduling timelines.
One of the ways we accomplish this is by maintaining the largest fleet of under bridge access equipment in the industry, as well as a broad selection of various types of utility and aerial equipment, construction equipment, and traffic control safety equipment and services.
Doing all that we can to help our clients complete their projects safely and on time is a core part of our company mission. It is a standard of performance that we require of ourselves for every McClain staff member, and we continually work to improve our processes to maintain that standard. Having the tools and equipment to respond to the unexpected needs of our clients helps us to maintain that level of readiness to help you keep your job on schedule.
Quality
In the course of providing a wide variety of services, our clients rely on us; the professionals at McClain and Company interact with clients every day. The underlying purpose of this interaction is to help our clients achieve the highest level of production for their projects.
Relying on our collective decades of knowledge and experience, our staff is able to address all of our client's questions and concerns, with the result being that their projects are able to be completed efficiently and on time.
Since 1998, McClain & Co., Inc. has succeeded in establishing a well-earned reputation for integrity, reliability, and quality. And all these attributes are integral aspects of equipment rental service, our safety training and certifications, and our exceptional customer service.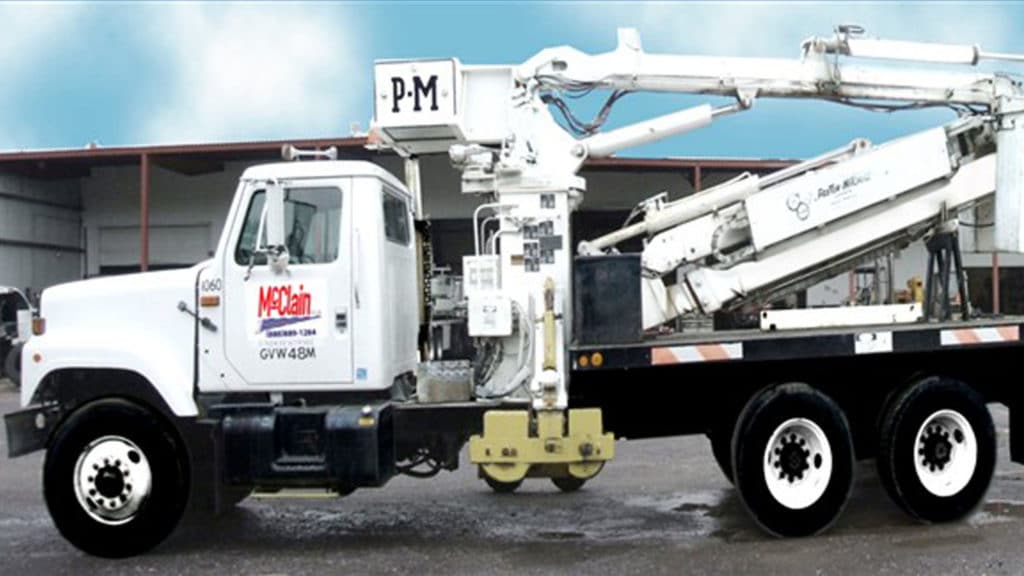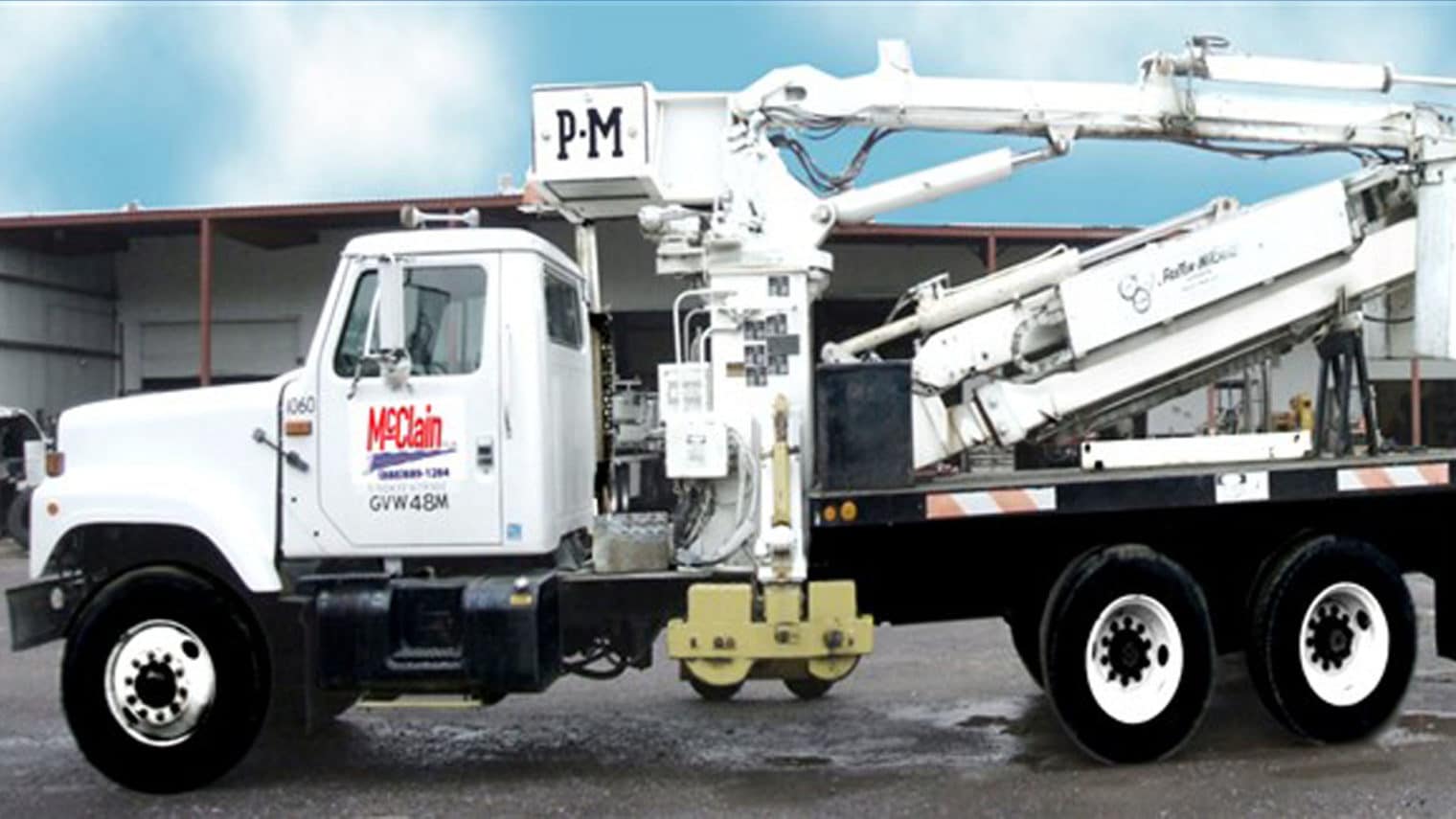 McClain & CO., Inc. is Your Partner for Bridge Inspection and Maintenance
We live in an ever-changing world, and many of these changes are evident in the various industries we work in, such as highway construction and highway bridge inspection and maintenance work.
This is why it's good to know that some things never change – like the quality of service and reliable expertise you will always find at McClain and Company.
Safety and reliability are two hallmarks of McClain & Co., Inc. One of the ways we ensure this is by requiring that all McClain & Co., Inc. Underbridge Inspection Unit drivers and operators are certified and licensed in compliance with the ANSI A92 Suite of Standards. In addition, all our UBIU operators carry their certification cards with them at all times.
In addition to our reliable and high-quality bridge inspection equipment rentals and staff, McClain and Company provide Hi-Rail, aerial work platforms, and other access equipment for our clients. And at McClain, we also offer construction services and equipment rental in several states, along with Traffic Control Service and Device rentals.
If you have questions about our bridge inspection equipment and other rental equipment or want to learn more about our other services, you can contact McClain & Co., Inc. by calling us at 1.888.889.1284 or emailing us at [email protected].