If you need some special equipment to access a bridge project, you might be thinking of renting a bucket truck. But where can you find one?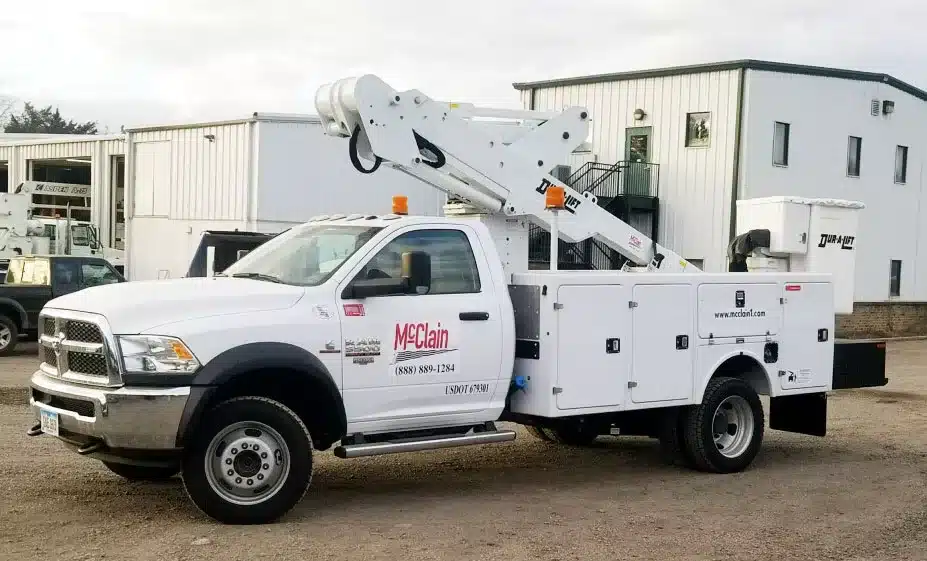 McClain & Co., Inc. – The Right Place for Utility Truck Rental and Bucket Lift Truck Rental
You may not need to search online for "Bucket truck rental near me." or "Where can I rent a bucket truck near me?" if you already know the area and have rented an underbridge inspection unit before. But, if you are new to this or just curious, you are in luck because McClain & Co., Inc. is one of the biggest providers of underbridge access equipment in North America.
We are McClain & Co., Inc. and we rent specialized equipment that gives inspectors safe and reliable access to any part of any highway bridge in North America. When you rent from us, you will find out that our main goal is to offer you the best quality underbridge equipment selection in the industry, so you can finish your job safely.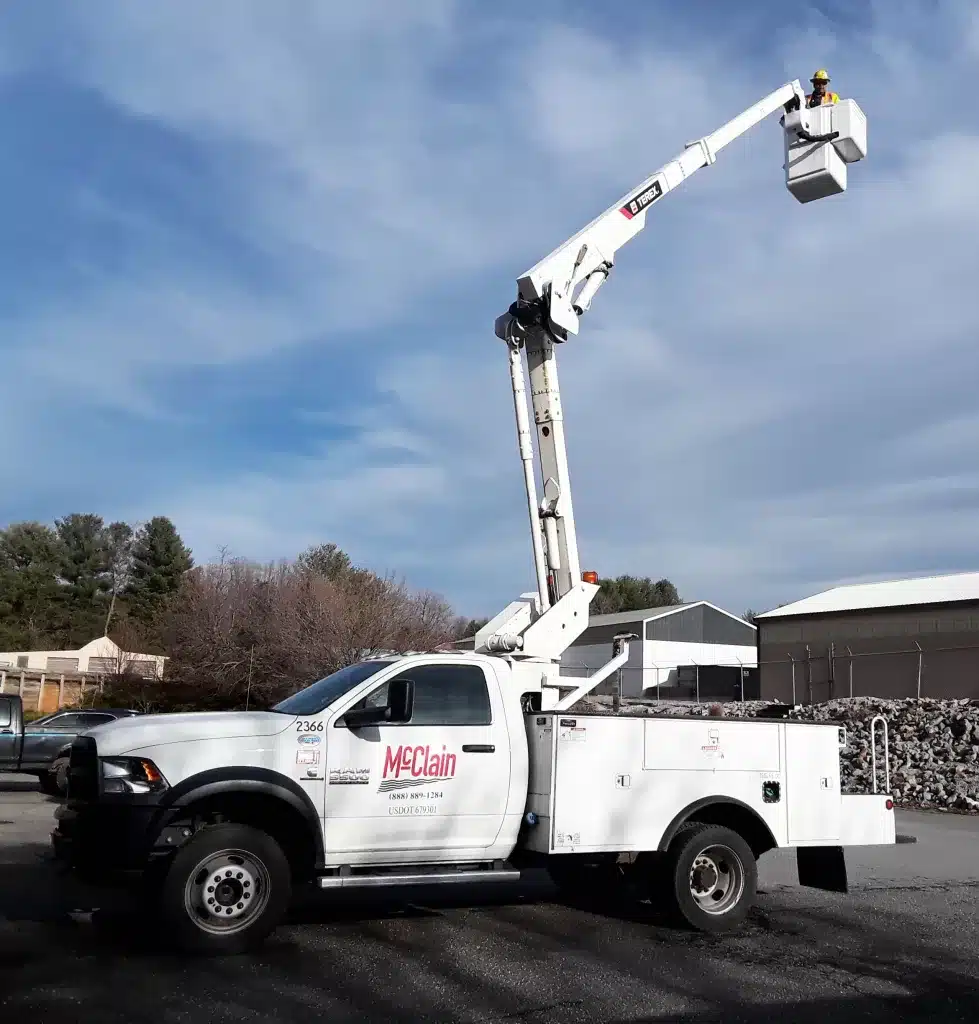 McClain and Company Specializes in Underbridge Bucket Lift Truck Rental
The kind of equipment you need for underbridge bucket truck rentals depends a lot on the height and location of the bridge you are working on. And, if you have some experience, you probably know that there are two main options. For bridges that go over solid ground and not a busy road, a common solution is to use a bucket lift truck with a boom that can bend or extend. If the bridge is not more than 60 feet above the ground, and the truck can be safely placed under it. Using a bucket truck can be a cheap and effective way.
For bridges that are much higher or that go over water or a crowded road, equipment that stays on the ground usually won't work. That's when you need an underbridge platform vehicle that can put workers over the railings, down the side of the bridge, and then under the bridge deck. These come in different shapes and sizes, too. At McClain & Co., Inc. we have Paxton-Mitchell Bucket SNOOPER™ Trucks that can reach up to 60 feet under the bridge, depending on the model.
Other equipment we have includes a smaller, 24.1′ Trailer-Mounted Underbridge Inspection Unit (UBIU) that can put a 23.1 foot platform right under the bridge deck. On the other end of our wide selection of UBIUs, we have a huge vehicle that has a four-part boom that can put a three-man bucket up to 75 feet under the bridge deck. The platform can also rotate 180 degrees, which makes it easier to move into hard-to-reach or better working positions. This makes bridge inspection tasks much safer and improves the speed and quality of the bridge inspection crew.
For Those Smaller Projects, We Also Offer Utility Truck Rental Options
With our breadth of experience, we understand that not every project involves highway or railroad bridges. In fact, we recognize that there is a significant need for reliable utility truck rental, and we are well equipped in that arena, as well.
Whether it's a utility van wielding a 29 foot boom with a one-man bucket, or 55 foot, track-mounted articulated boom lift maneuvering a bucket with a 700 pound capacity, we've got you covered.
In addition, we offer aerial work platforms that can be utilized as sign trucks, as well as simply vehicles for placing large platforms up at hard-to-reach areas on your job site. Plus, when the need arises, we can outfit you with track-mounted digger derricks and backyard diggers when your project needs one.
Why Contractors Love McClain: Construction Services Are Our Specialty, Too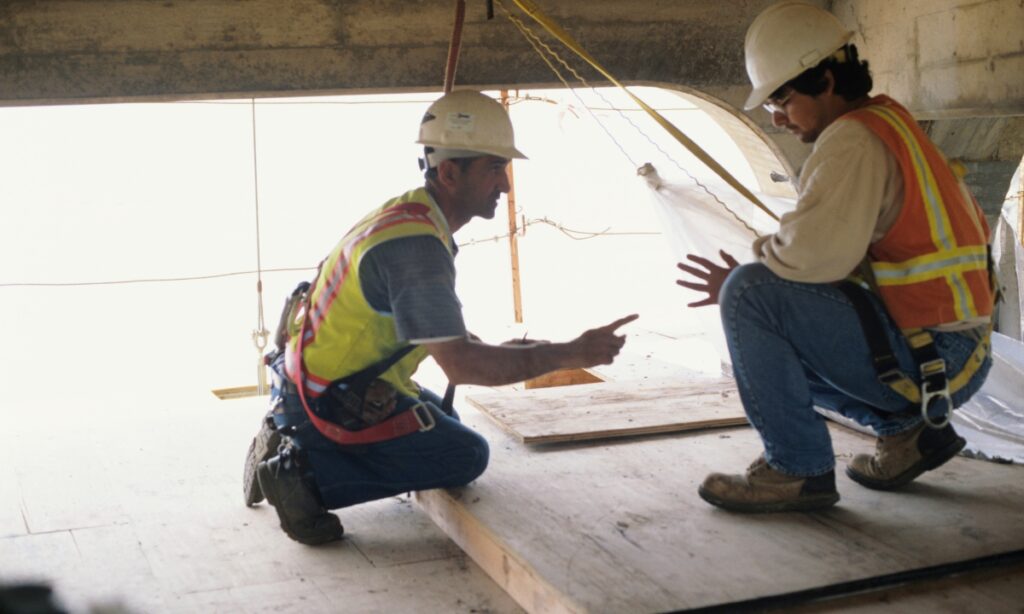 Along with underbridge and utility access equipment from McClain, construction needs for bridge and highway work are also part of our scope of expertise. As we've said here already, McClain & Co., Inc. works hard to ensure that you successfully complete your project. One of the ways that we do this is by maintaining a staff of highly skilled and certified personnel who share a broad range of experience.
McClain and Company has the expertise and equipment to meet your construction project needs, whether that's underbridge utilities, highway lighting, rehabilitation of existing structures, or simply road signage.
For bridge and highway construction projects, we have experience supporting a variety of work, including:
Highway Signing Installation
Traffic Control Management
Bridge Maintenance
Bridge Washing
Bridge Rehabilitation
Underbridge Utilities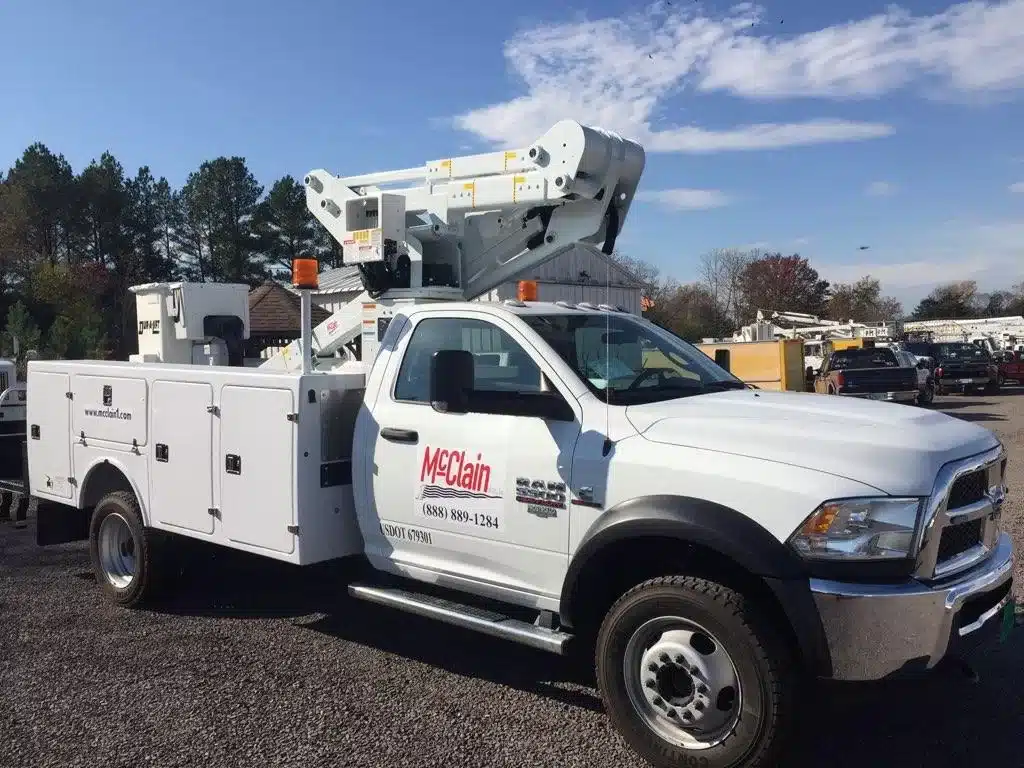 McClain and Company Means Knowledgeable and Reliable Bucket Truck Rental
We like to say that customer service is our #1 priority, and we mean it. Our primary goal in all that we do is to help you successfully complete your project.
If you have questions regarding equipment sales or rentals, or just want to find out more about bucket truck rental in the Culpeper, Virginia area, you can reach out to McClain & Co., Inc., by calling us at 1-888-889-1284, or email us at [email protected].