Bridge and highway construction in the United States is poised to enter a new era with the recent passage of the federal government's $1.2 trillion infrastructure bill.
The need for new and rehabilitated bridges, highways, roads, and other infrastructure is certainly not new. As IBIS World noted earlier this year in response to the recently passed infrastructure legislation,
"The repair, replacement, and expansion of the United States deficient infrastructure, coupled with urban sprawl and potential relief packages for the COVID-19 (coronavirus) pandemic, will likely lead to higher demand for road and highway projects."
Among other items, the Infrastructure Investment and Jobs Act includes $110 billion for roads, bridges, and other major infrastructure projects; and $40 billion for the repair and replacement of bridges.
According to an article from supply chain software provider GEP,
"The infrastructure bill is expected to help alleviate U.S. inflation and supply chain concerns. It aims to expand domestic preference procurement policies for public work infrastructure, enhance the domestic content requirement of construction materials sold to the federal government under the Buy America Act and allow for greater transparency in government contracting decisions."
In addition, the company noted that the new law provides federal investments in a wide range of infrastructure projects and is expected to help generate new demand for construction services, equipment, and materials.
This means that highway and bridge construction spending was expected to increase 5 percent in 2022 and by 5.5 percent in 2023.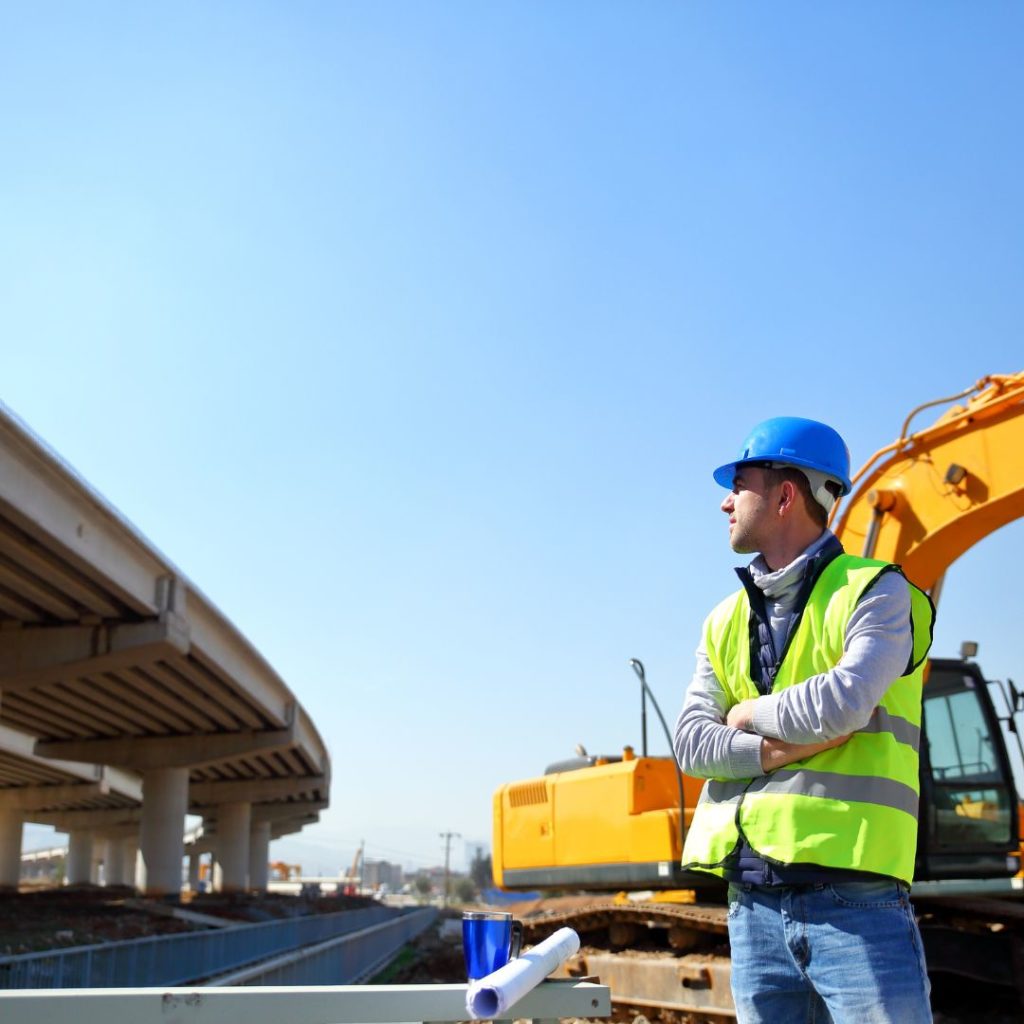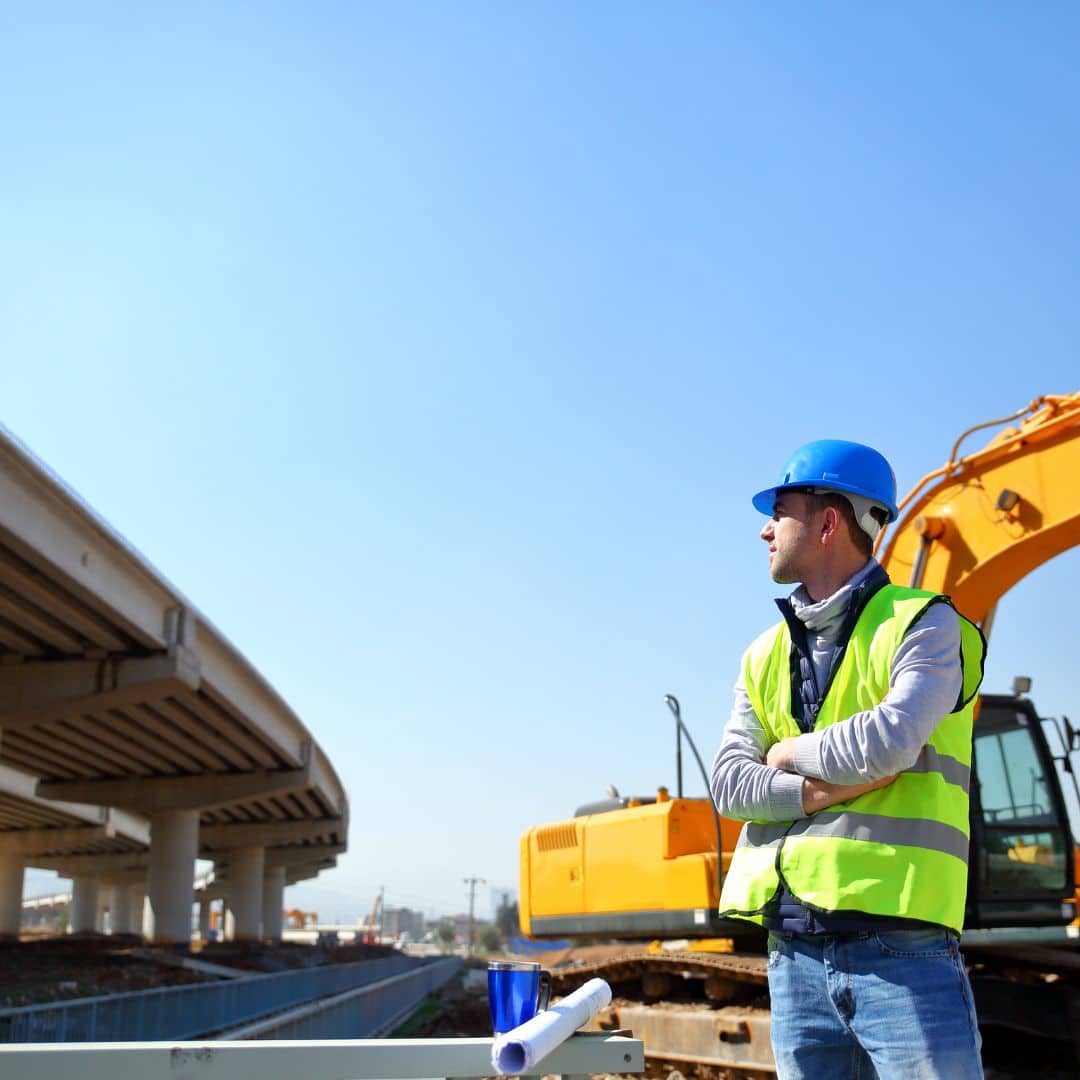 More Bridge and Highway Construction Means More Construction Rentals
Almost every state in the country has existing budgets lined out for infrastructure spending. The infusion of federal funds by way of the Infrastructure Investment and Jobs Act will be a boost to these state budgets. And this can mean accelerated timetables and possibly expanded project planning.
Another consequence is that the bill is expected to boost building materials manufacturers and impact the entire downstream supply chain, including heavy equipment manufacturers and equipment rental providers.
This is significant because not all highway construction firms purchase and own the equipment they must use during their construction projects.
Government transportation agencies usually contract the work of building, expanding, altering, and rehabilitating or reconstructing roads, highways, and bridges to firms in the road and highway construction industry. And it is these businesses and contractors that most often rent highway construction equipment.
At McClain and Company, we have an expert construction rental staff of highly skilled and certified personnel with a broad range of experience. In addition to under bridge access equipment, we specialize in construction equipment rentals, such as lifting equipment used in construction.
Whether the project involves rehabilitation of existing structures, working with under bridge utilities, highway lighting, or road signage, we have the expertise and the construction equipment solutions you need. And our reputation for reliable communication and timeliness means that working with us can help ensure your projects are completed successfully.
Our available construction equipment rental includes various types of lifting equipment used in construction, specialized construction equipment, and light construction equipment.
Customers can always rely on our professional staff to assist them with their selection of equipment for construction and to help them find the best construction equipment rental solutions for their projects. We strive to be the best at what we do here at McClain and to be considered your number one choice for construction rentals.
When Highway Construction Projects and Construction Rentals Includes Traffic Control
Highway and road construction can often seem like changing a moving vehicle's flat tire.
This is because most highway and road construction tends to occur on existing roads, so there will inevitably be vehicular traffic to contend with.
Consequently, the need for managing and controlling vehicular traffic and pedestrian access becomes paramount not only for the safety of everyone traveling through a construction site but also for the workers themselves.
As one source has pointed out,
"Managing traffic in and around construction sites is important to ensure the workplace is without risk to workers and the general public. Vehicles move in and around the workplace, reversing, loading and unloading are often the leading cause of death and injuries to workers and members of the public."
As a result, highway and bridge construction and rehabilitation work and equipment often go hand-in-hand with traffic control safety equipment rentals.
Simply put, traffic control safety refers to using temporary traffic control devices and equipment to protect workers and move vehicle traffic and road users safely through a work zone.
Traffic control safety typically uses various devices, including traffic cones that are used to divide traffic lanes and oppose traffic lanes, as well as establishing temporary single lane closures, shoulder closures, and lane shifts. These temporary traffic control measures allow for short-term maintenance and utility highway work.
In addition, highway construction crews often utilize additional devices, including barricade and channelizer drums.
Specialized types of construction rental equipment are available from McClain, along with traffic control devices. These include truck-mounted attenuators to warn drivers of the potential hazard from a distance and to offer road workers in front of the vehicle protection by absorbing the energy of the crash if there's an accident.
Other specialized construction rental equipment from McClain and Company are towable, trailered devices such as lighted arrow boards, light towers, and lighted message signs.
McClain has more than two decades of experience with traffic control and management across the United States. This experience has included a wide range of work zone operations, such as closures in high-volume traffic areas and multi-lane and rolling lane closures.
The goal of our traffic control equipment rental service is to help keep your employees safe, assist you in maintaining safe roadways, and establish work zones that comply with Federal and State guidelines.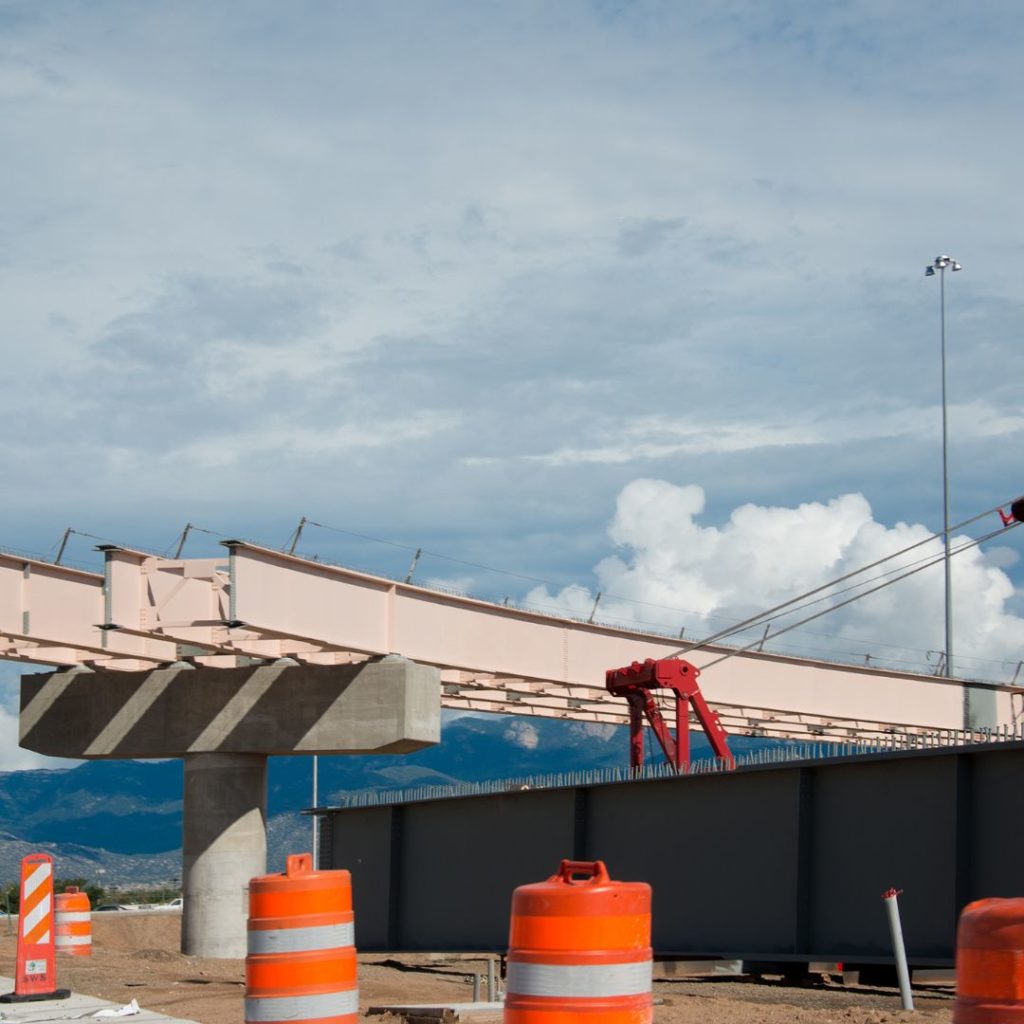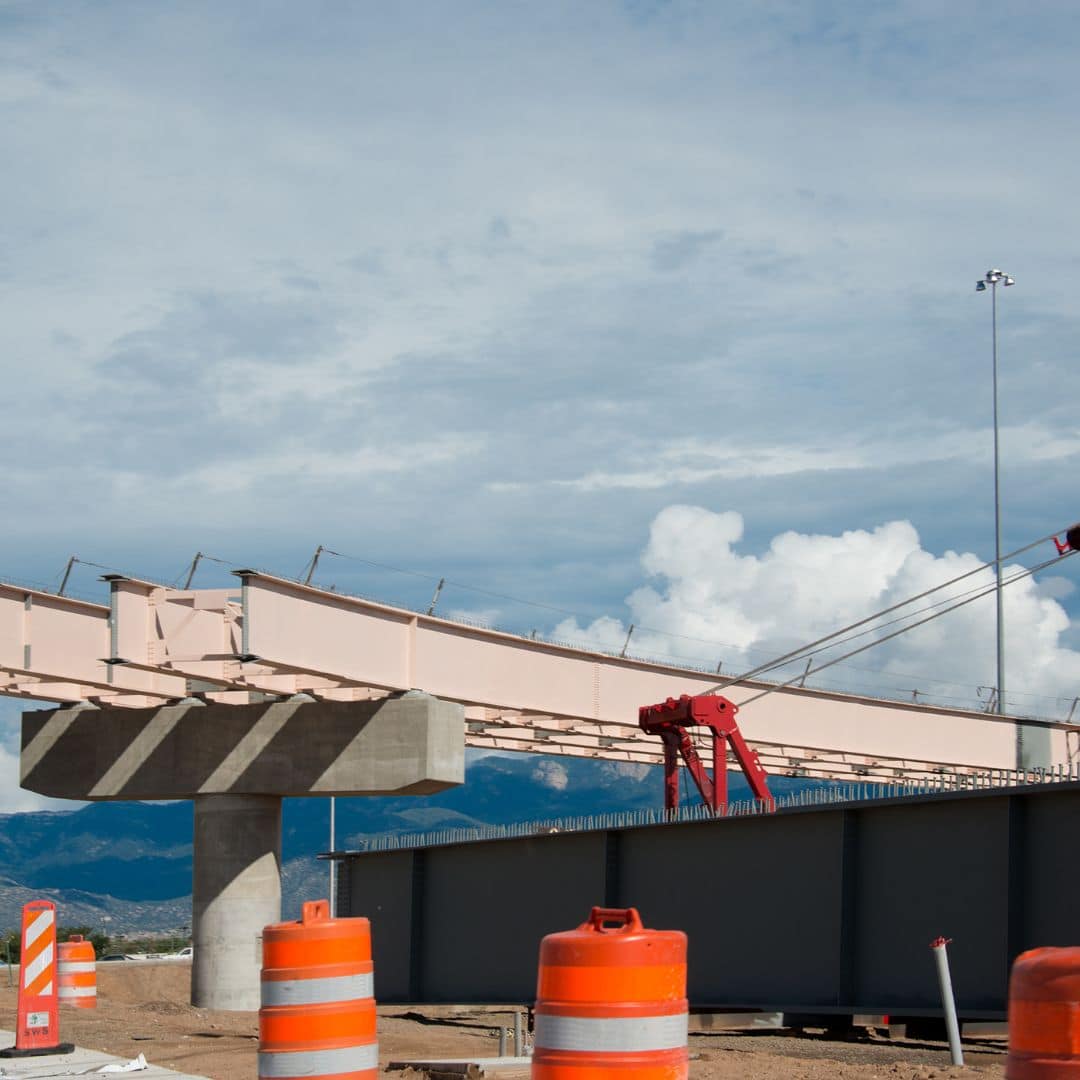 For Construction Rentals, McClain and Company is Your Number One Choice
Construction rentals can often be hard to come by as not every heavy equipment provider has the particular vehicles or equipment required for a project. And not every road construction company has the resources to purchase and operate all the heavy or specialized equipment they may require.
This is why McClain and Company should be your number one pick for construction rentals.
With corporate headquarters located in Culpeper, Virginia, McClain & Co., Inc. can provide Construction Services throughout the state of Virginia. With the bulk of our work located in Richmond, Charlottesville, Roanoke, and Fredericksburg, we also have several regional offices.
These locations have allowed us to expand Construction Services offerings to customers in Connecticut, Pennsylvania, Maryland, Washington D.C., North Carolina, and Georgia. We also provide sign installation services and rentals in Louisiana.
With our extensive fleet of construction rentals and equipment, McClain can support a wide range of bridge and highway construction projects, including new construction, expansion, and the rehabilitation of existing highway and bridge structures. In addition, our equipment can be utilized for various under-bridge utilities, road signage, and highway lighting installation and repair.
One of the advantages of working with McClain and Company is that we have the expertise and equipment to meet your needs, no matter where your project is located. To achieve this breadth of coverage and expertise, McClain has long maintained a highly skilled and certified team of trained personnel, all of whom share a broad range of collective experience.
We have been instrumental in the various types of highway and bridge work and construction, including:
Bridge rehabilitation, maintenance, and washing
Installation and maintenance of under-bridge utilities and conduit
Highway signage installation
And traffic control safety management
Since 1998, McClain and Company have provided quality support services to engineering companies and government agencies in inspecting and maintaining highway and railroad bridges. Since that time, we have also expanded into providing support services for bridge and highway construction.
At McClain, we have made it our mission to do far more than simply offer equipment rentals and services but also to be experts in these fields.
Choose McClain and Company for the Best in Construction Rentals
Regarding construction rentals, McClain and Company have built a reputation as the number one choice for quality equipment rentals and superior customer service. Our mission is always to provide you with the best rental equipment and knowledgeable service.
Two qualities that set McClain and Company's Construction Services apart from the rest of the field are our commitment to communication and timeliness.
We understand that, while many other attributes have combined to make McClain & Co., Inc. a truly professional and trustworthy partner, we also know that these two qualities work together to help ensure that your projects are completed successfully.
So, call us to request a quote today, and let us schedule your construction rental with us.
And remember, in addition to construction rentals, McClain and Company also offers a wide variety of Under Bridge, Aerial Access, Utility and Aerial Equipment rentals, and other highway and bridge construction-related services.
If you have questions about our rental equipment or services or want to learn more about construction rentals, feel free to contact McClain & Co., Inc. by calling us at 1.888.889.1284 or emailing us at [email protected].