Construction requires tools and equipment. And the larger the project or structure being built, typically the larger the tools and equipment required. Which is where construction rental equipment often plays a vital role.
More often than not, construction firms and engineering companies will opt to rent large construction equipment rather than purchase them. Given the price tag on heavy equipment such as a mid-sized bucket truck, for example, this often makes far more fiscal sense.
When one considers that a 10-year old bucket truck with a 45-foot working height can fetch as much as $80,000 or more, it makes sense to rent one. This is especially true when a company only anticipates a need once or twice in a year for the truck.
And larger equipment naturally costs far more.
Take an under bridge inspection unit such as an Aspen Aerials A-30 for example. A used version can go for as much as $225,000 while a much larger 75-foot Aspen Aerials A-75 might set a firm back by $450,000.
So, while renting construction equipment is far more cost-effective for most companies, finding the best construction rental equipment company can be challenging.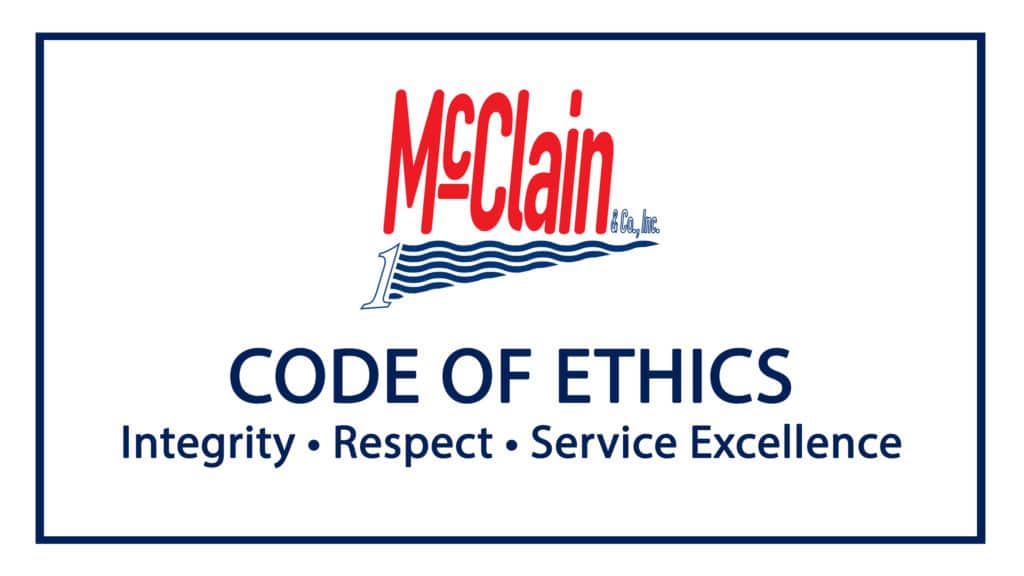 Finding the Best Company for Construction Equipment Rentals
When renting construction equipment, the first thing a contractor must do, naturally, is determine what types of equipment is needed. However, even this decision involves several factors such as knowing exactly what equipment will be best suited for the tasks required and for the operating conditions of the job site.
For example, some types of equipment are well suited for specific tasks but are not practical for other purposes. However, renting equipment that can be utilized for a variety of tasks can improve efficiency on a job site as well as prove far more cost-effective than renting additional pieces of equipment.
Take the Komatsu WA380 Wheel Loader available from McClain and Company, for example. This rugged and versatile construction equipment rental can handle multiple tasks such as construction site debris removal and snow removal, as well as road work and paving tasks.
So, when it comes to determining the best rental company for your construction equipment needs, there are a few factors to consider.
Variety of Available Equipment
Many construction equipment rental vendors have the basic selection of units such as dozers, aerial access units, backhoes, and diggers. However, a quality equipment rental company will be able to offer a wide variety of equipment and plenty of availability for more commonly rented equipment.
Knowledge and Expertise
While it is certainly possible to find and rent some needed construction equipment from a rental chain outlet, this isn't always the best option. And especially not so if you're looking to rent a piece of equipment that you or your crew are not already familiar with.
Unfortunately, the degree of knowledge and expertise possessed by the equipment rental staff can be insufficient to help you in either making a rental choice, or in feeling confident in using the equipment.
Quality and Condition of the Rental Equipment
Upkeep and maintenance practices among equipment vendors can vary substantially. While a certain rental provider may have the equipment you need, it may not meet the quality standards that you should require. The best rental companies will always ensure that their equipment is maintained in good visual condition and that everything functions as it should.
For example, when considering an equipment rental from McClain and Company, we would expect you to inquire about how frequently we carry out maintenance on our equipment, as well as what our safety standards are.
Delivery and Pick-Up Service for Equipment Rentals
While it is not unusual for a contractor to pick up construction rental equipment from the equipment provider, often at their rental facility yard, this is far from convenient.
Large-scale construction projects often take place at considerable distances from an equipment rental yard. In addition, contractors may have several active project sites running simultaneously and may need a particular piece of equipment at more than one site in a short period of time. A quality rental firm will provide reliable and timely delivery and pick-up of their rental equipment.
This saves the client valuable time and can provide for far more efficient as well as cost-effective operations on projects.
Operating and Safety Training
The best construction equipment rental companies will always provide sufficient operator training for any piece of rental equipment. This training should include standard safety procedures as well as the specific operating processes required for the equipment being used.
Many contractors may possess a broad or general understanding of how particular machines work. However, the variety of equipment manufacturers, models, and types of equipment means that they will likely operate and perform somewhat differently.
Exceptional Customer Service
Any equipment rental vendor will have a "customer service rep" available to process a rental agreement and even answer some questions. However, in far too many instances, the extent of actual customer service ends there.
The best construction equipment rental companies not only pride themselves on offering exceptional customer service, but they also understand that serving their clients to be both proficient and safe in the operating of their rental equipment will help ensure those clients' successful completion of their projects.
At McClain, for example, we firmly believe that it is not enough to simply say that customer service is a priority. It must be an integral part of everything that a rental company does both with their clients as well as "behind the scenes" in those functions that impact a customer, but that a customer does not see.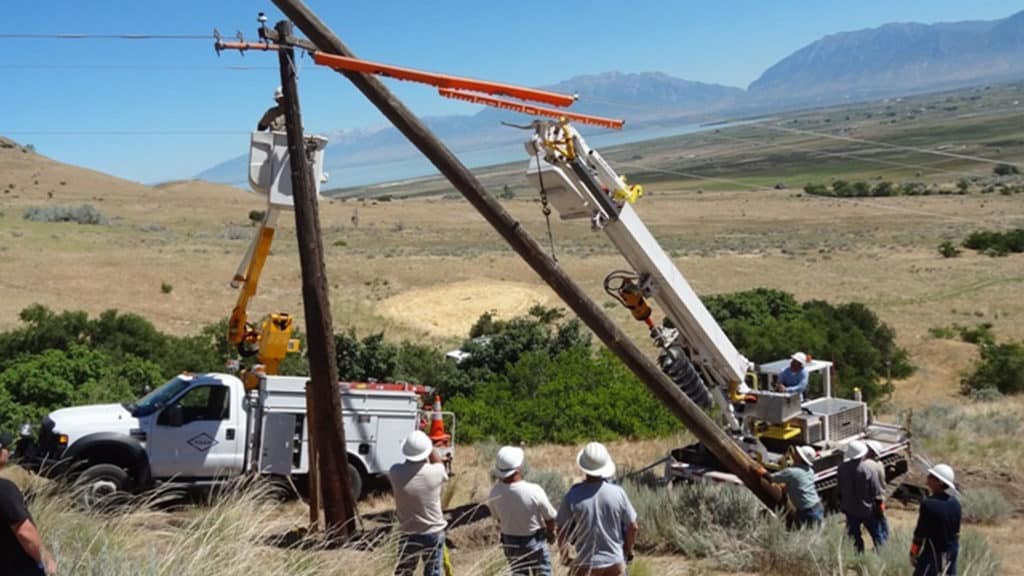 Construction Rental Equipment Often Means More Than Graders, Dozers, and Diggers
Highway construction, as we've noted here already, is often a complex and extensive undertaking. In addition to the actual work of rehabilitating, repairing, replacing, or even constructing new roadways and bridges, there are a variety of peripheral functions that take place.
Equipment rentals for highway construction often include specialized vehicles for carrying out highway signage installation, for example. Whether that means new installation, relocation, or replacement of existing signage, rental equipment is often required to do the work.
Along with signage tasks, highway construction often requires sufficient roadway lighting in and around highway construction sites to facilitate night work. This temporary lighting is critical for worker and driver safety, which means that light poles and light tower rentals are essential, as well.
In addition, specialized equipment rentals for many construction projects can include towable message boards and arrow boards.
Of course, almost every highway construction project takes place on active roadways. Consequently, the need for Maintenance of Traffic (MOT), including temporary traffic control (TTC) equipment rentals, is often needed.
Depending on the extent of the construction project, the TTC equipment and services may require either temporary or long term traffic control designs or complete closures. These requirements can include TTC equipment rentals for temporary single lane closures, temporary shoulder closures, and temporary lane shifts.
Safety is a paramount concern for any construction projects and, some may argue, even more so when working in and around vehicle traffic. For highway construction contractors, ensuring and maintaining the safety on a work site include that safety of not only their own crews, but that of pedestrians and drivers, as well.
To that end, an often essential piece of equipment for many of these highway projects are Truck-Mounted Attenuators, or TMAs. These unique pieces of equipment are also referred to as crash attenuators, crash cushions, and impact attenuators. A large, truck-mounted device, this rental equipment is used to protect workers positioned in front of the vehicle from oncoming vehicle traffic.
The attenuator is designed and constructed in such a way that it can reduce the damage to structures, vehicles, and motorists that can result from a collision by a motor vehicle.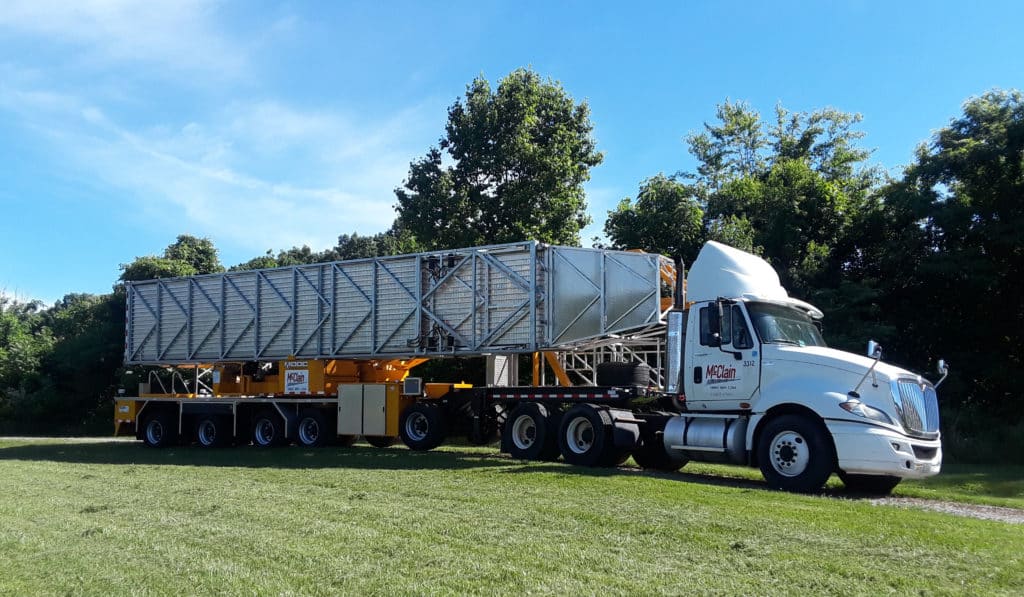 McClain and Company: Your Best Choice for Construction Rental Equipment
When it comes to construction equipment rentals, McClain and Company has earned a reputation as the number one choice for quality equipment rentals. In addition to our superior fleet of equipment rental, our exceptional customer service is an integral part of our mission to provide our clients with the very best rental equipment and professional service.
McClain and Company's Construction Services reputation is also built on our longstanding commitment to maintaining clear communication and reliable timeliness.
Construction of any kind, particularly highway and bridge construction, is a complex and multi-faceted undertaking. This is why we provide dedicated resources to make McClain & Co., Inc. a truly expert, professional, and trustworthy partner. Our goal is to efficiently work with you to help ensure that your projects are completed successfully.
We invite you to call us to request a quote today and schedule your construction rental equipment.
In addition to construction equipment rentals, McClain and Company provides additional highway and bridge construction-related services, as well as a comprehensive fleet of Under Bridge, Aerial Access, Utility and Aerial Equipment rentals.
If you have questions about our rental equipment or services or want to learn more about our construction rental equipment, feel free to call us at 1.888.889.1284 or emailing McClain & Co., Inc. at [email protected].