One of the most dynamic and growing facets of the construction industry in the United States involves the work of bridge and highway construction, as well as bridge and highway repair and rehabilitation.
And what these types of projects have in common is the requirement for highway and bridge construction equipment and highway and bridge repair equipment. This includes work classified or categorized as "rehabilitation" or replacement work.
Recently, this type of work has been provided with a boost on a national level with the launch by the U.S. Department of Transportation of the Bridge Replacement, Rehabilitation, Preservation, Protection, and Construction Program, which made possible by the Infrastructure Investment and Jobs Act (IIJA).
In addition, the Bridge Investment Program, a competitive grant program, was developed to assist in repairing and replacing deficient and outdated bridges and to ease the national bridge repair backlog.
How America Plans to Repair, Rehabilitate, and Replace Its Aging Bridges
Construction of any kind requires funding. Whether private capital and investments or Federal, State, and local municipal funds are being used, any type of bridge and highway construction means large sums of money.
And unfortunately, much of the existing backlog of highway bridge work is due to a lack of funds on the local, county, and state levels, by and large.
Fortunately, the passage of the IIJA in late 2021 provided several sources of funding for boosting and accelerating much of this needed work.
As a Congressional Research Service report notes,
"The IIJA created two new stand-alone programs dedicated to bridge projects: the Bridge Replacement, Rehabilitation, Preservation, Protection, and Construction Program, called the Bridge Formula Program

(BFP), for short; and the Bridge Investment Program (BIP) for competitive grants. The IIJA makes available $40 billion in budget authority for the new programs over five years and authorizes an additional $3.265 billion subject to future appropriations."
A brief explanation of the funding process is that most bridge projects will receive a federal cost share of 80 percent. In comparison, our Interstate Highways will generally receive a share of 90 percent. However, this bridge spending, unlike typical road spending, is not restricted to solely designated Federal-Aid
Highways can be used on any bridge listed in the National Bridge Inventory (NBI).
And, as a recent press release from the official website of North Dakota Senator Kevin Cramer explained,
"The IIJA included new funding opportunities, namely the Bridge Formula Program and Bridge Investment Program, to help states and localities improve their bridge infrastructure. The Bridge Replacement, Rehabilitation, Preservation, Protection, and Construction Program (Bridge Formula Program) is the single largest dedicated bridge investment since the construction of the interstate highway system.

It will distribute $5.5 billion annually through FY 2026 to state Departments of Transportation to repair bridges, and each State is guaranteed a minimum annual distribution of $45 million. The Bridge Investment Program focuses on repairing, rehabilitating, or replacing existing bridges in the National Bridge Inventory."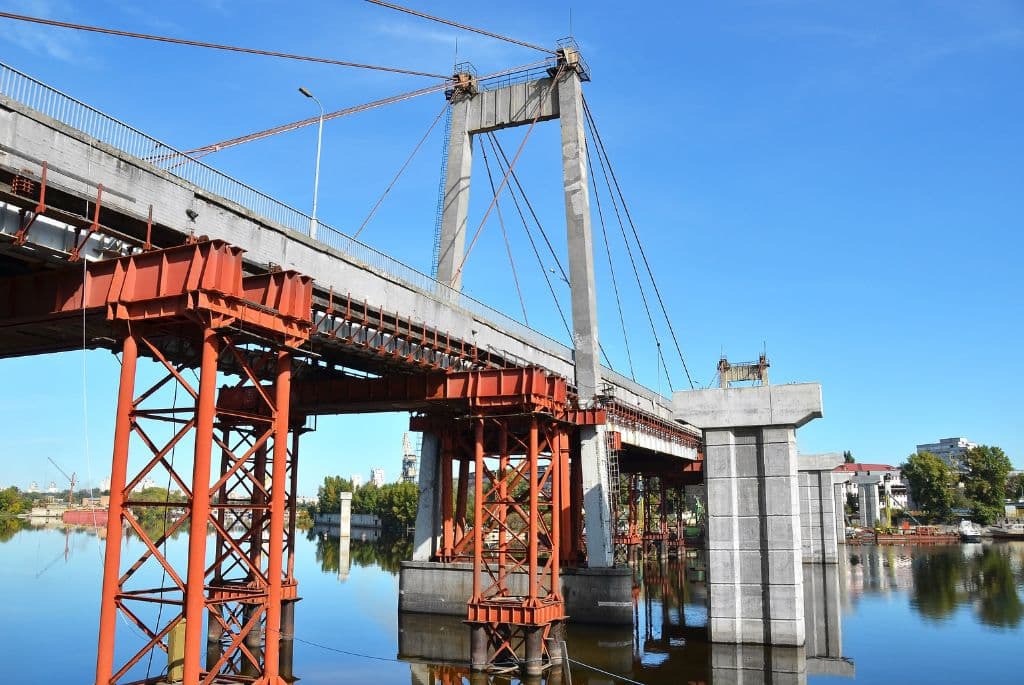 Considering the Federal Highway Administration's National Bridge Inventory
Most of the focus and ultimate destination for the bulk of the funding from these programs are those structures included in the National Bridge Inventory or NBI.
So, what is the NBI?
One source explains it as a database that is compiled and maintained by the Federal Highway Administration (FHWA), containing information on all bridges and tunnels in the United States that have roads passing above or below them.
Or, as the website for ArcGIS Online puts it,
"The NBI is a collection of information (database) describing the more than 600,000 of the Nation's bridges located on public roads… including Interstate Highways, U.S. highways, State and county roads, as well as publicly-accessible bridges on Federal lands. It presents a State by State summary analysis of the number, location, and general condition of highway bridges within each State."
The information for each bridge listed in the NBI includes the bridge's design and the dimensions of its usable portion. This data can be used to analyze bridges and rate their condition.
The NBI was developed for the purpose of maintaining a unified database of our nation's highway bridges to ensure the safety of the traveling public, as required by the Federal Aid Highway Act of 1968. The database also includes identification information, bridge types and specifications, their operational conditions, geometric data, a functional description, and bridge inspection data.
There are currently an estimated 617,000 or so highway bridges listed in the NBI. Of these, we know that at least 46,154 of the nation's bridges, or 7.5 percent, are considered structurally deficient and have been rated as being in "poor" condition.
In addition, according to data compiled by the Infrastructure Report Card, 42 percent of all bridges are at least 50 years old, and close to 231,000 bridges across all 50 states still need critical repair and preservation work.
Bridge and Highway Construction, Repair, and Rehabilitation Means Equipment Rental
One of the direct results of these numerous projects that are already, and will soon be, funded through these programs is the need for equipment rentals.
Those engaged in the highway and road construction field know that most larger pieces of equipment are far too costly for most firms to purchase outright. In addition, specialized equipment such as aerial access utility vehicles and under bridge inspection units are not usually employed on a regular basis. Consequently, it makes much more financial sense to rent these types of equipment when needed.
And depending on the type and scope of a bridge repair or rehabilitation project, several pieces of large equipment rentals may be required.
This is why state departments of transportation, construction contractors, and others rely on the services of reputable equipment rental providers such as McClain and Company. Having a wide and varied selection of rental equipment to choose from is vital to the success of a large construction project.
In addition, partnering with a rental firm that is reliable, timely, and highly experienced is a far more preferable option for large construction enterprises.
As one construction industry article points out,
"In the construction industry, a general rule of thumb is that if you don't use a piece of equipment more than 60 to 70 percent of the time, you should consider renting… working with an up-to-date rental house or distributor allows you to gain experience with new equipment and make head-to-head comparisons before purchase. Upgrading to new technology might enable you to bid a job more competitively (such as increasing productivity, reducing fuel costs, improving quality, etc.). Renting offers a cost-effective way to test it and calculate payback and jobsite efficiencies that will make it easier to justify an equipment purchase."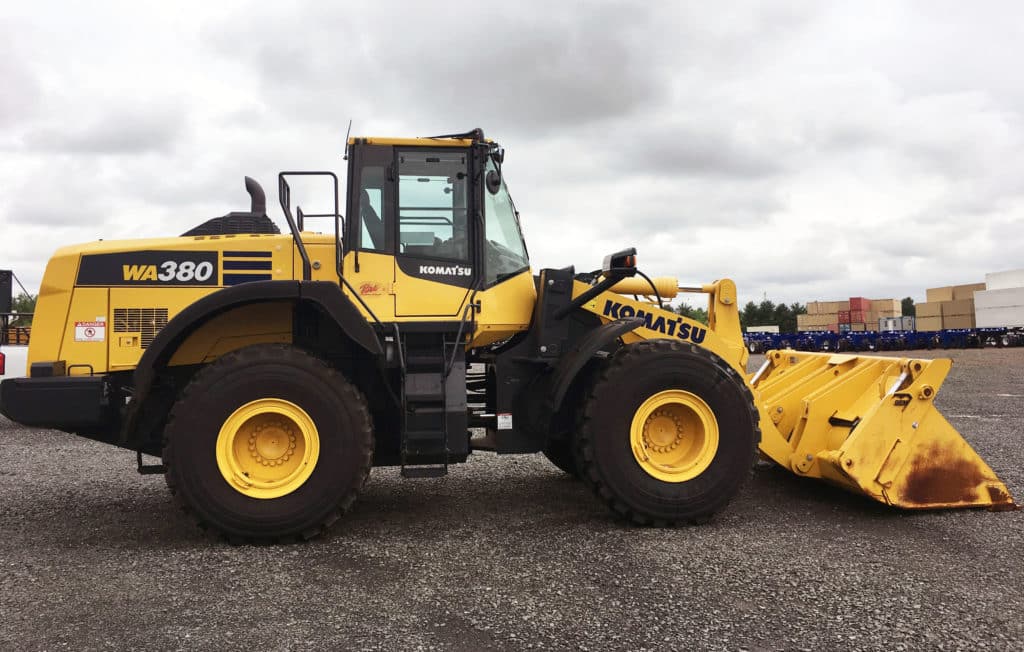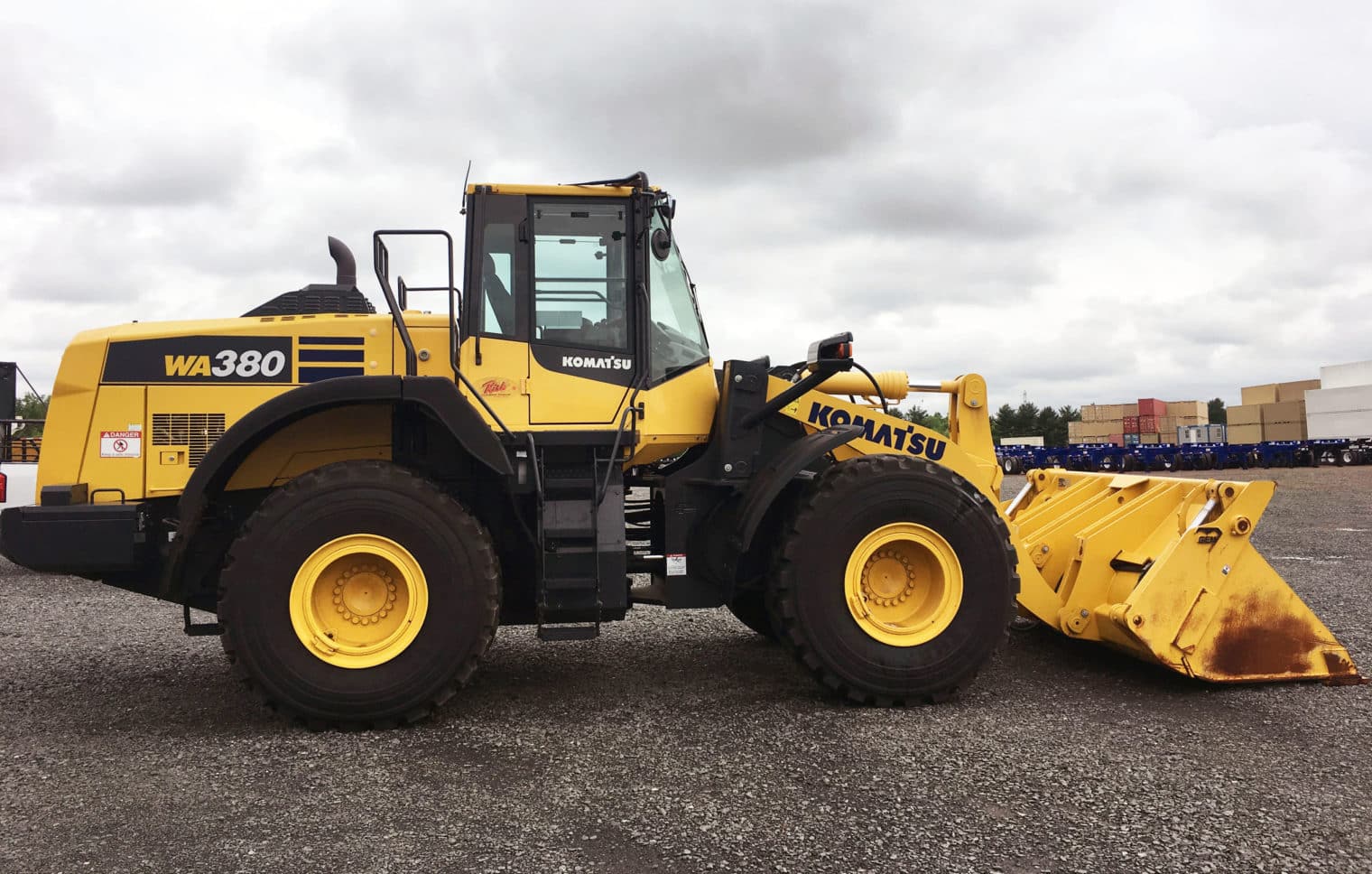 Construction Equipment Rentals Means Cost-Effectiveness and Efficiency
Simply put, with the anticipated surge of new bridge and road work projects, planning and financial projections should include the required amount of construction equipment rentals. And determining the best equipment rental vendor and provider is as much a strategic consideration as cost planning, budget projections, and Gantt charts.
This is why including McClain & Co., Inc. in your project planning is a beneficial decision. With our collective years of experience, a large selection of rental equipment, and related construction services, McClain stands ready to work with bridge and road work contractors, state DOTs, and others to upgrade and rehabilitate our nation's infrastructure.
McClain and Company for the Best in Bridge and Highway Construction Rental Equipment
McClain and Company has long been known as the number-one choice for quality equipment rentals. And, while we are perhaps best known for their under bridge and aerial access equipment, our knowledge and expertise with construction rental equipment are world-class.
Along with McClain's quality selection of equipment rental, our unmatched customer service is a vital part of our Company's mission to provide our customers with the very best in rental equipment as well as exceptional service.
And when it comes to McClain and Company's Construction Services, our growing reputation has been built on our unwavering commitment to maintaining quality, communication, and timeliness.
Construction of any type can be a complex and multi-faceted endeavor. And this can be especially true for highway and bridge construction projects. McClain understands this, and we are committed to providing dedicated resources to make McClain & Co., Inc. your capable and trustworthy partner.
In fact, the heart of our mission is to efficiently work with our construction customers to help ensure that your projects are completed on time and on budget. As we like to say, your success is our success.
So, we invite you to call us today to request an equipment rental quote and schedule your construction equipment rental.
And in addition to bridge and highway construction equipment rentals, McClain and Company provides additional highway and bridge-related services. These include rentals of a comprehensive fleet of under bridge inspection units, various types of utility and aerial equipment rentals, as well as traffic safety equipment.
If you have questions about our rental equipment or services or want to learn more about our construction rental equipment, feel free to call us at 1.888.889.1284 or emailing McClain & Co., Inc. at [email protected].