The United States is certainly not the oldest nation in the world and there are few structures still standing here that are more than 400 years old, which is incredibly recent by European standards and those of other parts of the globe.
A bridge in Greece, for example, is purported to be the oldest bridge in the world still being used. Known as the Arkadiko Bridge in Peloponnese, Greece, this structure is built of limestone boulders, stones, and tiles. Thought to carry chariots originally, it is still used by vehicles today.
In Japan, The Meganebashi Bridge spans the Nakashima River in Nagasaki. It was built in 1634 while in the British Colonies of America, the Jamestown settlement was just getting established after only three decades of existence. The Meganebashi Bridge is famed today for being the oldest and most culturally important stone arch bridge in Japan.
However, the fledgling colonies that would become known as the United States produced a marvelous feat of structural engineering with the construction of the Pennypack Creek or King's Highway Bridge, as it is also known.
This broad, 73-foot long span is also considered the oldest highway bridge in the United States, having been built in 1697 at the request of Pennsylvania founder William Penn.
Oh, and it is still being used today!
But bridges are do not last forever nor are they impervious to the deteriorating effects of time and the elements. And traffic. Which is why bridge maintenance and rehabilitation is needed.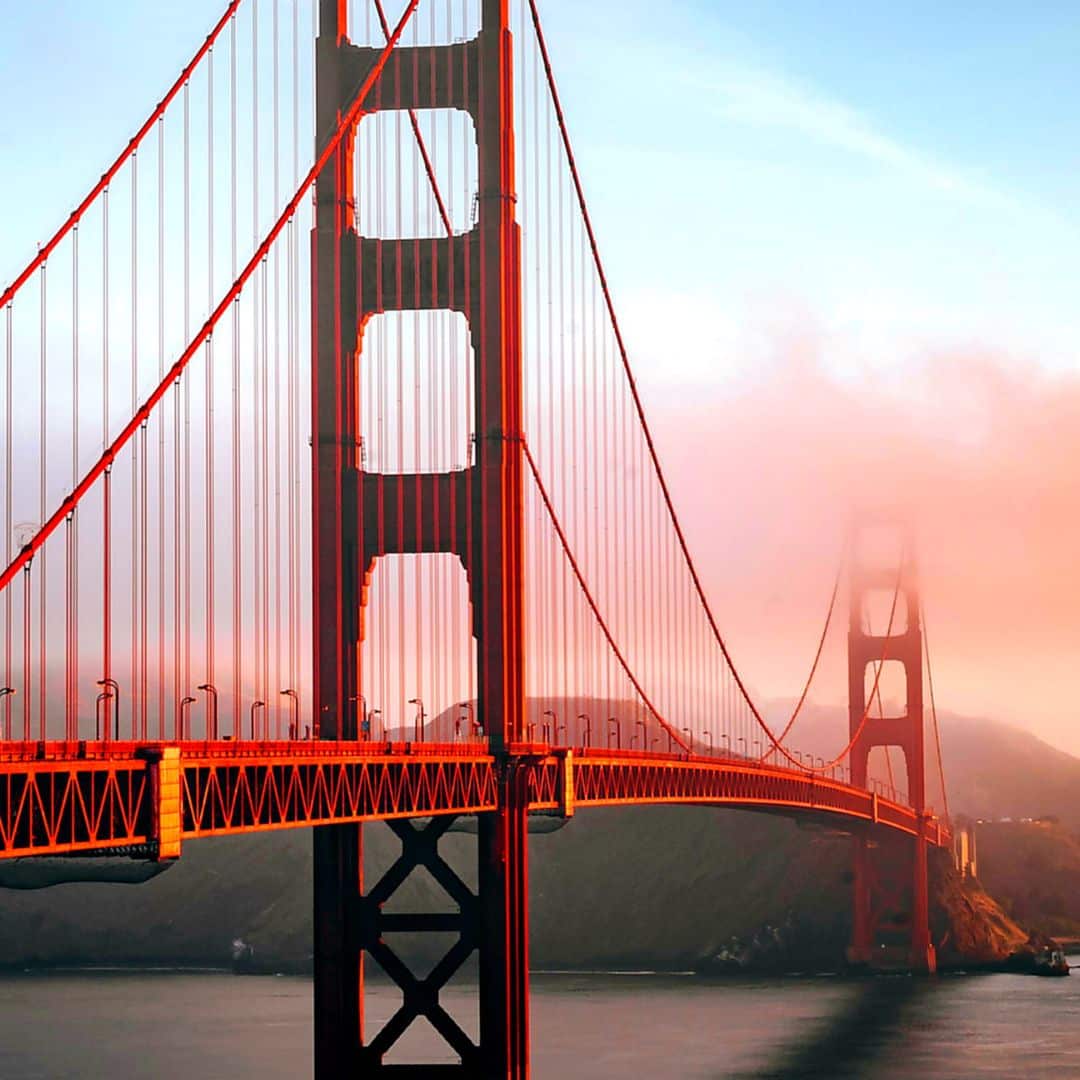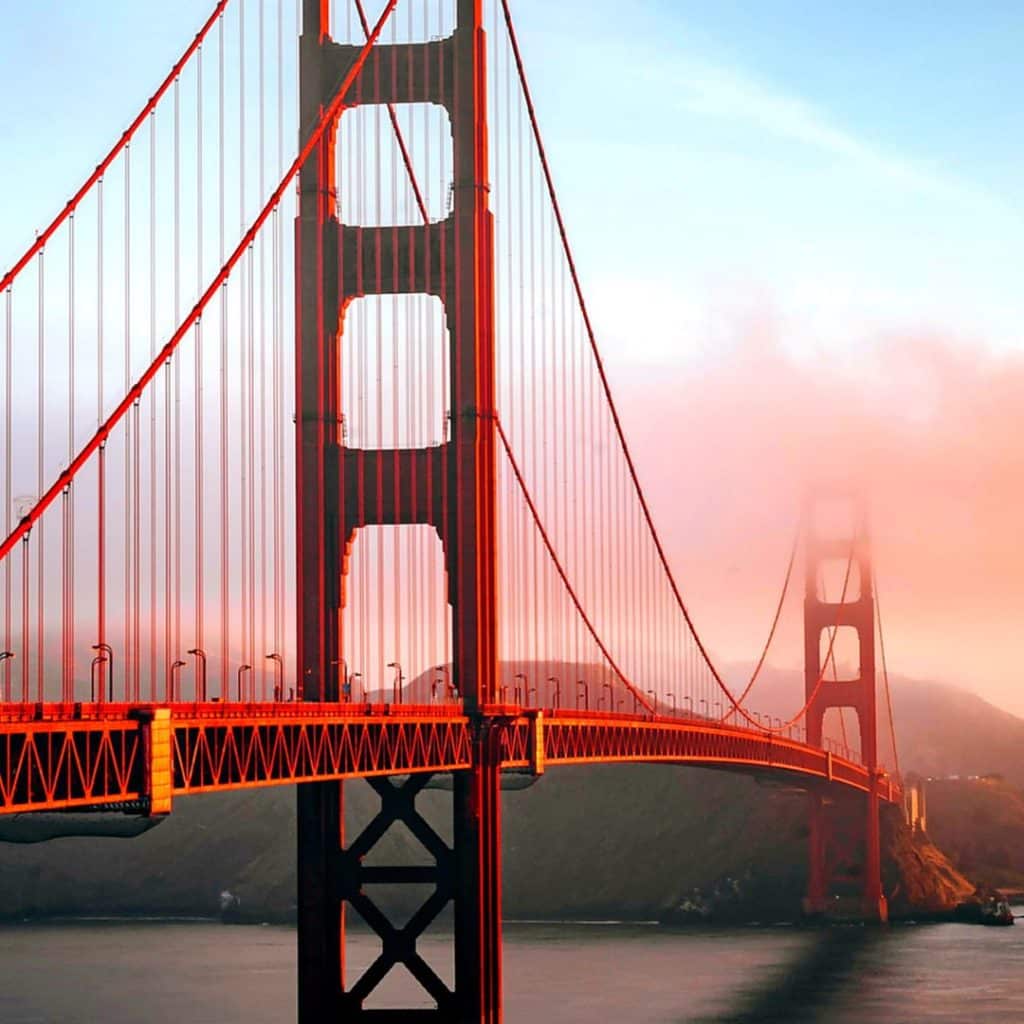 When Bridge Maintenance Project Scope is Expanded or "Supersized"
Many of the more common bridge maintenance tasks that occur regularly include repairing and replacing bridge railing, decks, approaches, and substructures, removing drift and debris, or even periodic erosion protection.
And these are often minor projects compared to repainting the Golden Gate Bridge in San Francisco, for example.
However, some bridge maintenance projects are massive in scale and cost. It is not uncommon for agencies overseeing these projects to opt for replacing bridges instead when the projected cost of doing so is deemed to be less than the repairs.
And some bridge "maintenance" projects move into bridge rehabilitation.
The Federal Highway Administration (FHWA) and the Department of Transportation define it this way,
"Rehabilitation involves major work required to restore the structural integrity of a bridge, as well as work necessary to correct major safety defects… Bridge rehabilitation projects provide complete or nearly complete restoration of bridge elements or components."
The agency goes on to point out that examples of bridge rehabilitation include partial or complete deck replacement, superstructure replacement, and substructure/culvert strengthening or partial/full replacement. Incidental widening is often associated with some of these activities.
Occasionally, a state or local agency responsible for a particular highway bridge's maintenance, safety, and integrity may determine that replacement in lieu of rehabilitation is preferable.
The FHWA defines bridge replacement as,
"Total replacement of an existing bridge with a new facility constructed in the same general traffic corridor."
In addition, the agency states that the replacement structure must meet the current geometric,
construction, and structural standards required for the types and volume of projected traffic on the facility over its design life.
Examples of the Biggest Bridge Maintenance Projects in the U.S.
The Sixth Street Viaduct | Los Angeles, California
Officially opened on July 9, 2022, the Sixth Street Viaduct, also known as the Sixth Street Bridge, was the largest bridge project in the history of Los Angeles. Originally considered for major rehabilitation, the structure was subsequently demolished and replaced instead.
According to its entry in Wikipedia,
"Built in 1932, the original viaduct was composed of three independent structures: the reinforced concrete west segment, the central steel arch segment over the river, and the reinforced concrete east segment. In 1986, the Caltrans bridge survey found the Sixth Street Viaduct eligible for inclusion in the National Register of Historic Places."
Unfortunately, due to cracking resulting from alkali-silica reaction, the viaduct bridge was estimated in 2015 to have a 70 percent probability of collapsing in a major earthquake. As a result, these concerns outweighed its status as a historical treasure, and the decision was made to replace the bridge.
The demolition began in February 2016, requiring nine months of work to demolish the structure.
Six years later, the City of Los Angeles Bureau of Engineering's Sixth Street Viaduct Replacement Project was complete. The arch bridge boasts 10 pairs of arches, each with a 9-degree outward cant that support the bridge deck with a cable network.
And here are some fun facts:
Each arch required 260 cubic yards of concrete, taking over 65 truckloads each.
The total span is 2,867 feet long with no expansion joints.
It crosses U.S. 101, 18 railroad tracks, the L.A. River, and parts of the downtown Arts District.
Original cost was projected to be $588 million – the actual cost was just $558 million.
Sherman Minton Bridge Rehabilitation
The Sherman Minton Renewal is a major bridge rehabilitation and painting project in the Midwest intended to provide a major extension of operating life for the 59-year-old bridge.
The double-decked bridge carries six lanes of traffic (I-64 and US 150) over the Ohio River connecting Louisville, Kentucky and New Albany, Indiana.
The bridge is well-known for its iconic design, featuring double decks and twin arches. There are only a few double-decked interstate bridges in America, including the George Washington Bridge in Manhattan and the Brent Spence Bridge in Cincinnati.
The estimated $137 million project began in late 2021 and is expected to be complete by the end of 2023.
According to the bridge rehabilitation project website,
"The project includes replacement or refurbishment of all bridge decks, rehabilitation or replacement of structural steel elements and hanger cables, installation of new lighting, repairs to drainage and painting the steel components. The long-term repairs and normal preventative maintenance will add up to 30 years of life to this bridge."
Sherman Minton bridge factoids:
59 years old
2,053 feet long
70,000 vehicle a day
Full closure of the bridge planned for 54 total days of an estimated 843 total workdays
Portal Bridge Capacity Enhancement
Similar to the Sixth Street Viaduct project in Los Angeles, the Portal Bridge, a 111-year-old swing railway bridge, was subject to several rehabilitation proposals before the decision was made to enhance capacity by replacing it with a 2.43 mile long, two-track, high-level, fixed-span railway bridge over the Hackensack River in New Jersey.
The engineering firm leading the project described the existing bridge as,
"A regular cause of delays on the heavily traveled Northeast Corridor between Washington, D.C., and Boston, the 100+ year-old Portal Bridge over the Hackensack River in northern New Jersey is in dire need of upgrading to accommodate increasing demand in the region.
The embodiment of aging railroad infrastructure is the source of frequent delays. The bridge swings open to allow vessels to pass underneath several times a week, and often the bridge fails to close completely, causing significant delays."
At an estimated cost of $1 billion, the new, fixed bridge will be 50 feet above mean high water, almost twice the height of the old bridge, eliminating the need for openings. It will also allow trains to cross at 90 mph instead of the current limit of just 60 mph.
The firm's planned results include:
Reconfiguring almost 2.5 miles of the Northeast Corridor and associated interlockings between Newark, New Jersey, and New York City.
Replacing the existing swing bridge with two fixed bridges over the Hackensack River.
Improving service throughout the Northeast Corridor.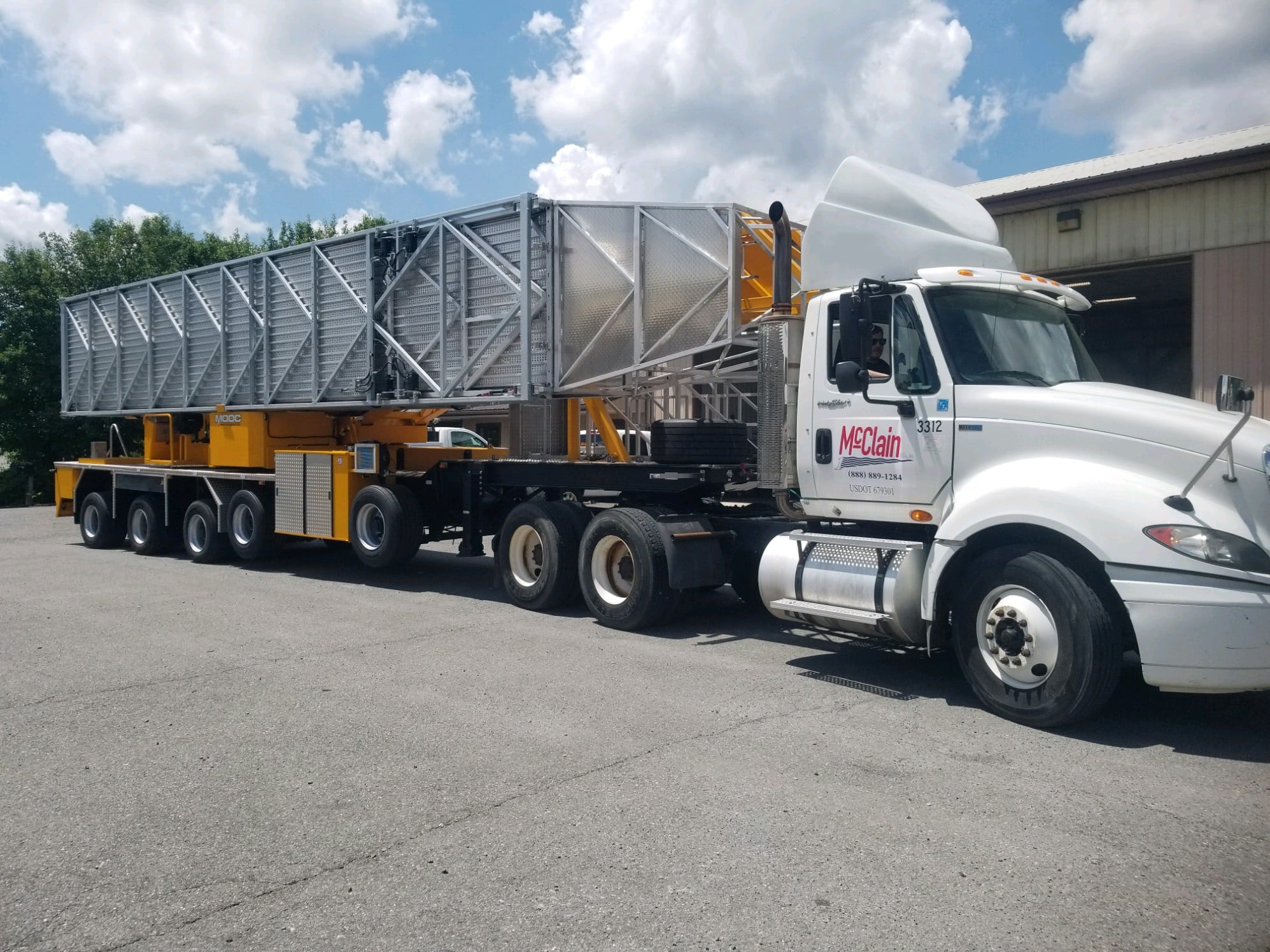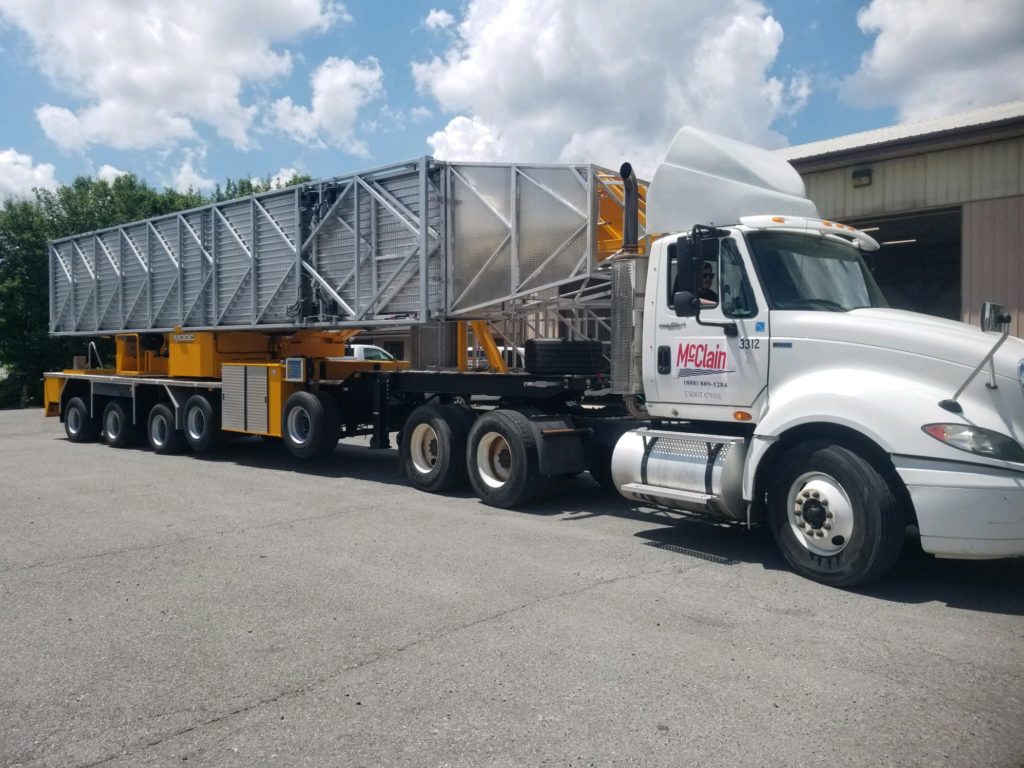 Bridge Repair, Maintenance, Rehabilitation, and Replacement Work Requires Quality Equipment
As any veteran bridge inspector knows, one of the most important "tools" any inspection or maintenance crew can have is reliable and trustworthy bridge inspection equipment. For example, the ability to access all areas of a bridge structure safely and efficiently is paramount to the success of an inspection.
This means having a platform easily positioned over railings and walkway, down the side of the bridge, then underneath the bridge deck. In addition, depending on the type of bridge construction, accessing the superstructure above a bridge deck is often required. This involves placing workers within reach of posts and trusses, cables, and various superstructure components.
All of which means that under bridge access equipment and bucket trucks are essential.
Considering that most government agencies and bridge work contractors routinely rent access equipment, it is also essential that they have a vendor with the knowledge and expert advice to support them in selecting and using proper equipment rentals.
And a vendor like McClain and Company can also be relied upon to recommend the best equipment for any bridge work project and make informed and expert recommendations.
You Can Rely on McClain and Company for Your Bridge Maintenance Equipment Needs
When you need the best and most reliable bridge work equipment rentals, partnering with McClain & Co., Inc. is your first choice. For construction equipment and temporary traffic control equipment rentals, McClain is second to none.
We have been partnering with customers for over two decades to help ensure their success on projects ranging from highway construction to bridge repair and maintenance to highway and railway bridge inspections. We know the industry and we have the equipment.
Our team's collective knowledge and experience means that we can provide you with the right equipment at the right time and place.
If you have questions about our top-of-the-line bridge inspection and aerial access equipment rentals or want to learn more about our other services, you can contact us by calling 1.888.889.1284 or emailing us at info@mcclain1.com.