Have you ever wondered why traffic control personnel use a particular type of traffic control device in a given situation? If so, you are not alone. Many drivers also wonder this and may even wonder if these workers have some sort of secret code that they use to determine the best way to direct them. However, the answer is much simpler than that. Each device used has been researched and found to be the most effective way to control traffic in a specific situation.
Use of traffic control equipment is essential for creating a safe environment while also keeping roadways moving efficiently. While it might appear that standard yellow caution cones can be used in any situation, this is not necessarily true. The effectiveness of each piece of traffic control equipment depends on various factors including visibility, price, installation time, suitability for different road conditions, as well as other important considerations like OSHA safety standards. Here are some of the key benefits of using the right traffic control equipment for your specific needs based on those factors and more.
Knowing the Basics of Traffic Control Equipment
Before you get into the specific benefits of using one device versus another, it may be helpful to first review the basics of the most commonly used traffic control equipment. Understanding how each device is different can allow you to better understand why one type of device may be more effective in certain scenarios.
Traffic cones are perhaps the most commonly used device and are typically used to channel vehicles and pedestrians. They may also be used to mark the beginning or end of a work zone, serve as a barrier to prevent vehicles from entering a roadway (or vice versa), or as an alternative to barrier or channelizing devices in low-volume situations. Traffic cones come in a variety of sizes and colors, and some can even be used underwater.
Barriers include various types of devices, such as concrete barrier, guardrail, and fences, and are typically used in high throughput work zones. Barriers are used to separate vehicles from workers, traffic, and other construction workers. Barriers can even be used to separate traffic flowing in opposite directions, as well as to redirect traffic to other lanes during peak traveling times.
Signs are designed to communicate messages to motorists, pedestrians, and other nearby road users. There are various types of signs with distinct shapes and sizes, including regulatory, warning, guide, and informational signs. Regulatory signs are used to control and enforce traffic laws, such as stop signs, pedestrian crossing signs, and speed limit signs. Warning signs are used to warn motorists of potential hazards or upcoming construction, such as a sign alerting a driver of an upcoming work zone. Guide signs are used to direct road users, such as a sign indicating the distance to the next exit.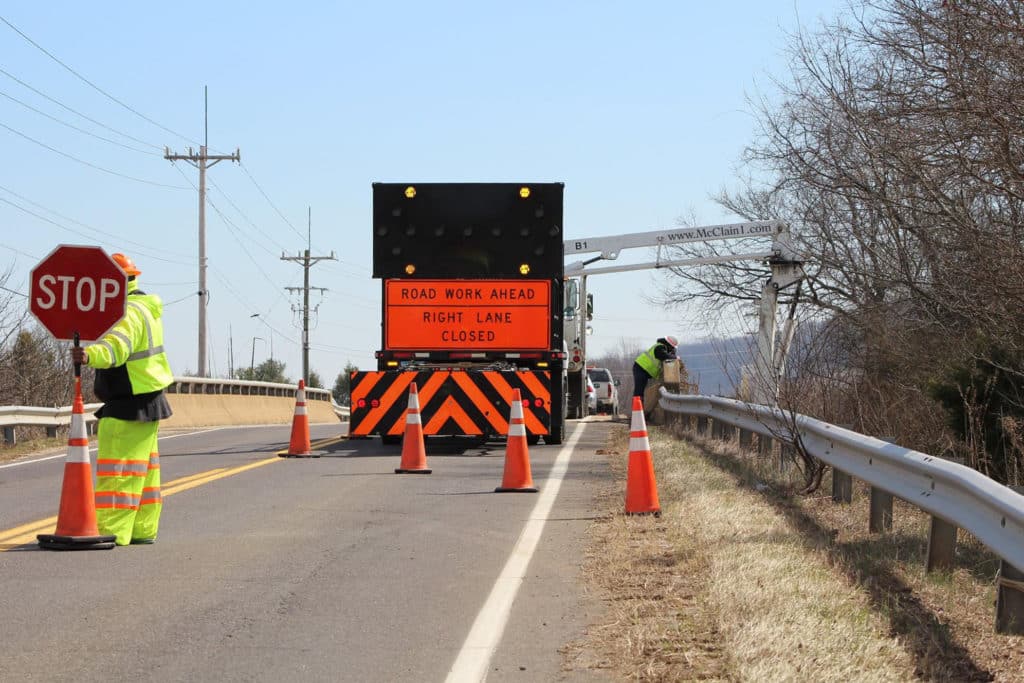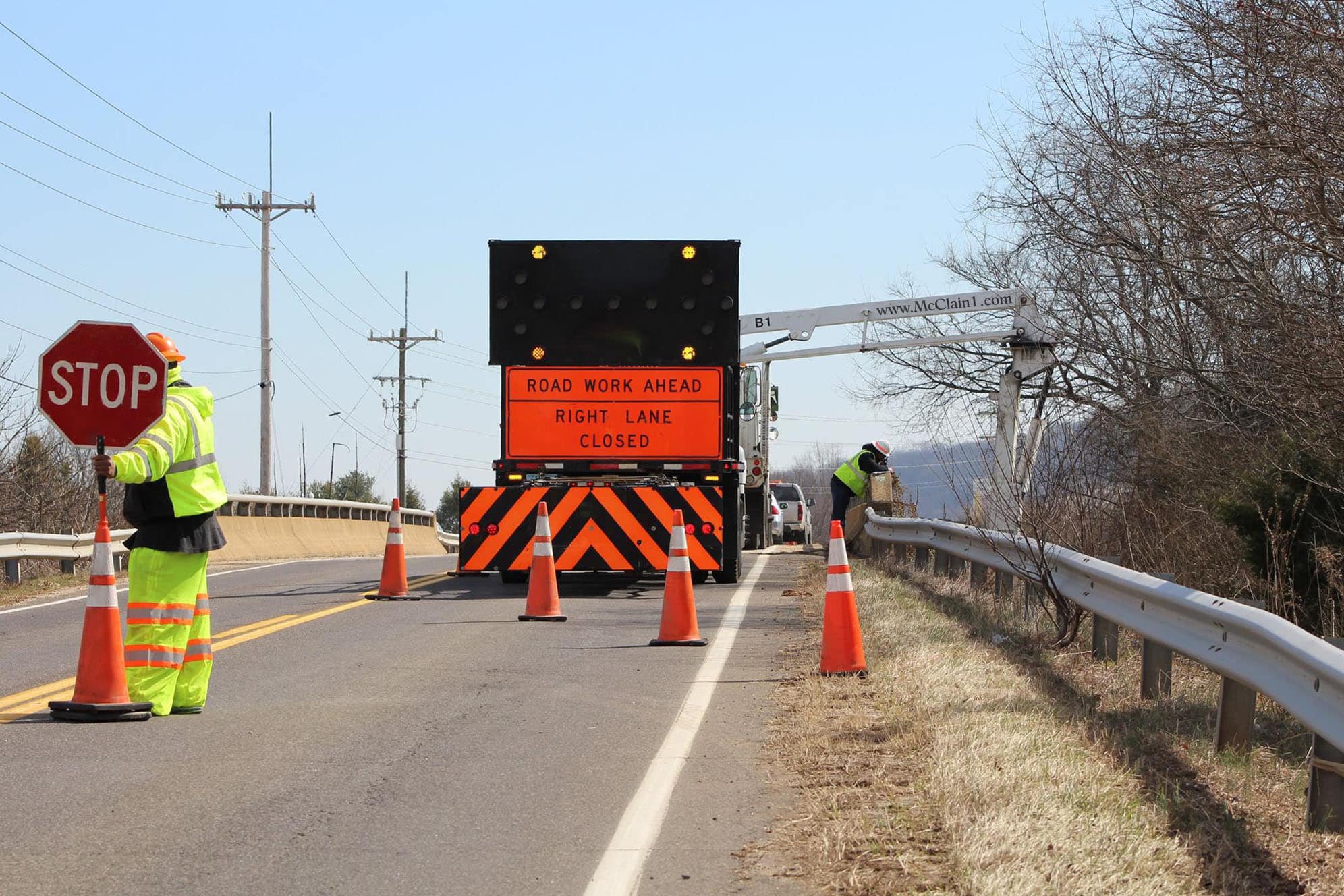 Maintaining Visibility
Visibility is key for effective traffic management, and it is especially important when using traffic cones and barriers. Traffic cones should always be placed on the side of the road visible to oncoming traffic; therefore, workers should consider the direction of traffic flow when placing cones. Similarly, it is not recommended that you place traffic cones in front of a barrier, as they will obstruct the view of oncoming traffic. The visibility of your traffic control equipment can also be improved by placing it in an area that is well-illuminated by sunlight. You can also add reflective tape to your devices to further improve visibility.
Barriers are often used to separate two-way traffic, so it is important that they are visible to both directions of traffic. To help prevent incidents caused by misperception, the barrier should extend at least 10–15 feet in front of the actual barrier to provide plenty of warning to motorists. Similarly, the barrier should extend 10–15 feet behind the barrier to prevent motorists from jumping over the barrier to avoid a backup.
Similarly, traffic signs must be visible to road users to be effective. This means that for regulatory signs, the top of the sign should be at least 5 feet above the road surface, while warning signs should be at least 8 feet above the road. Additionally, signs are typically placed on the side of the road that is opposite from the flow of traffic.
Avoid Distractions on the Roadway
Distractions such as noise, vibrations, or even nearby construction workers can cause accidents because they impair a driver's ability to safely operate their vehicle. For example, in areas where workers are installing a new traffic signal or modifying an existing signal, noise and vibration can be problematic. A driver who is distracted by the nearby workers may miss a traffic signal change.
Signs should be placed in areas that are free of potential distractions and that do not interfere with the normal flow of traffic, such as at the top of a hill or over a bridge. Similarly, signs should only be placed on the side of the road that is opposite from the flow of traffic. That allows for the greatest levels of visibility.
Ensuring Safe Roadway Conditions
Traffic cones are typically used as a temporary, low-cost barrier, but they can be difficult to see in rainy or snowy weather. A barrier can be used in these situations to keep the roadway free from water and snow, extending out from the shoulder to the edge of the travel lane. It can also be used to temporarily block off one lane so workers have access to the area without having to deal with cars stopping or swerving around the barrier.
Similarly, when cars splash water from puddles onto the roadway, it can freeze and damage the pavement, causing costly maintenance repairs. A barrier can be used to keep water off the pavement, preventing costly repairs, while still keeping traffic moving.
Managing Traffic Congestion
Signs are typically used to manage traffic congestion when there are issues with limited or no access to a specific area. However, signs should be placed far enough away from the area to avoid creating further congestion at the site of the incident. For example, when an accident causes a lane closure, signs should be placed far enough in advance of the site to allow drivers enough time to react to the change in traffic conditions. Signs can also be used in these situations to help inform road users of expected travel delays and suggested alternate routes.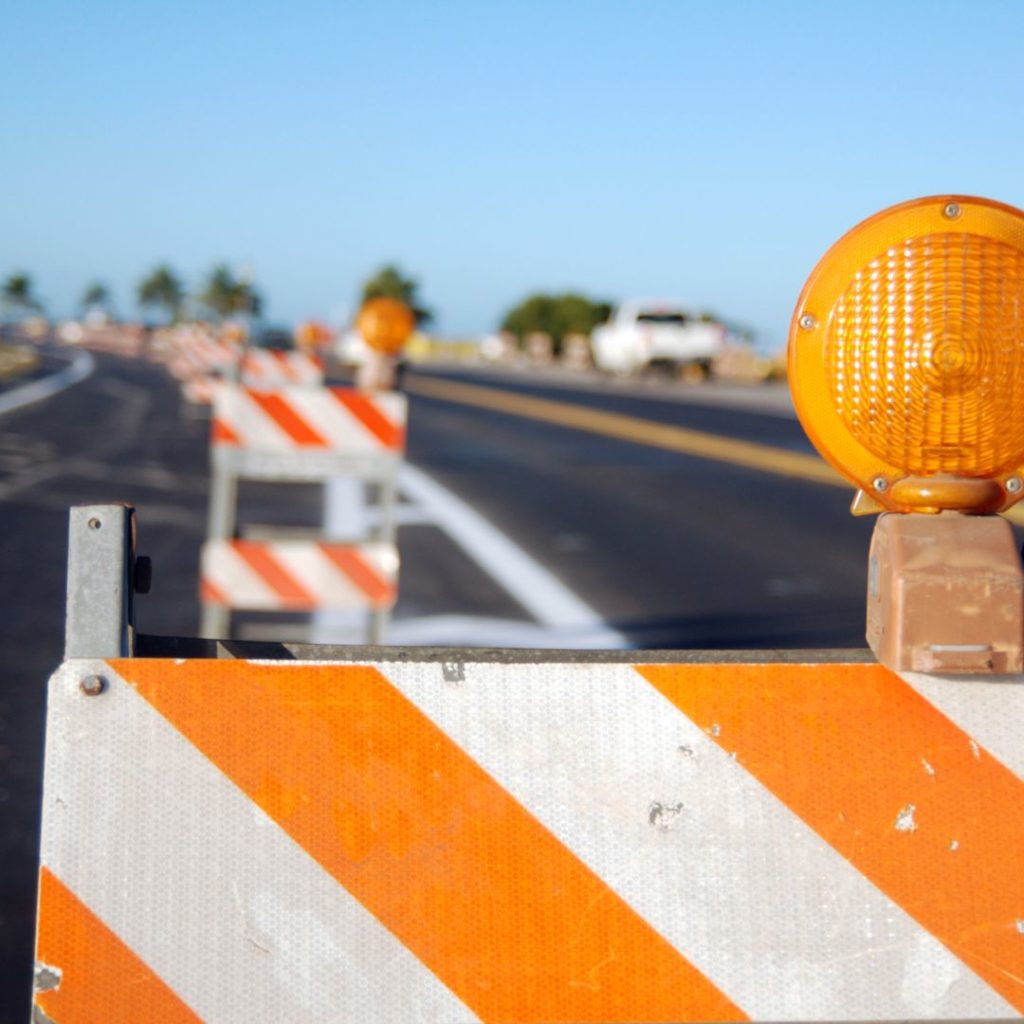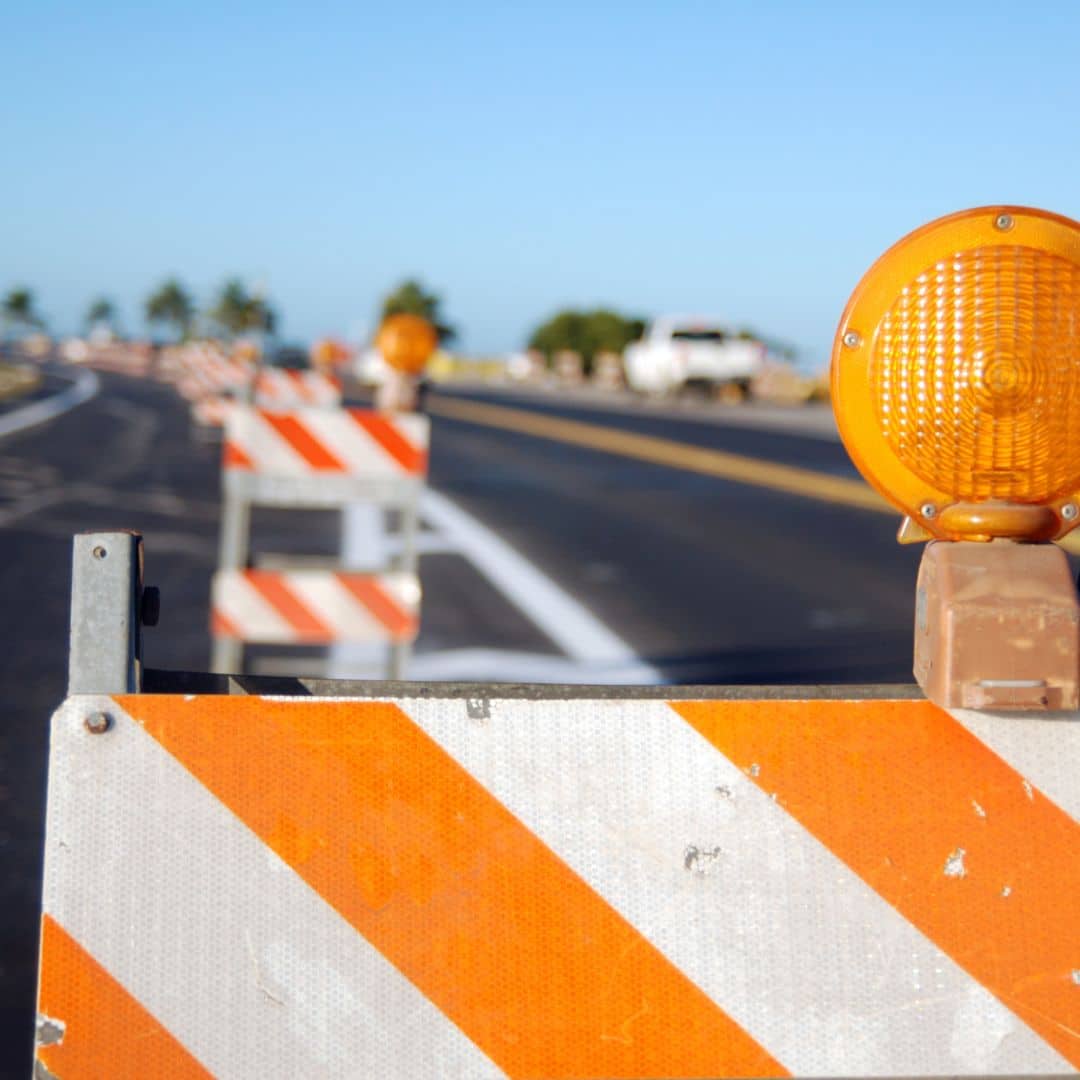 Ensuring Road User Safety
Barriers can be used to redirect traffic away from areas that are temporarily blocked off for construction or other types of work. They can also be used to temporarily close down a lane or area of the road when there are issues that make the area unsafe for traffic. Signs can be used to close down a portion of the road, or they can warn road users that an area is temporarily closed for construction. When closing down a road, signs should be placed far enough away from the blocked area to allow drivers enough time to react to the change in traffic conditions.
Maintain Efficiency and Roadway Flow
When used correctly, channelizing devices can help control traffic flow and prevent slowdowns and backups. In situations where there is one lane of traffic flowing in each direction, channelizing devices can be used to direct drivers to use the outside lane, which can help improve safety by reducing the chances of vehicles crossing the centerline.
Channelizing devices can also be used to direct drivers around areas where workers are temporarily blocking lanes or performing maintenance work. Similarly, when two lanes of traffic are flowing in one direction, a device known as a median crossover can be used to allow vehicles to safely change lanes to avoid being trapped behind a slow-moving vehicle.
OSHA Compliance
When planning construction activities and traffic control methods, it is essential that you know OSHA safety standards and follow them. Some traffic control devices, such as barriers, may not be allowed in certain situations. In these instances, workers must use the appropriate traffic control device, such as a sign or channelizing device, to direct traffic as safely and efficiently as possible. Traffic control devices are essential for creating a safe work environment while also keeping roadways moving smoothly. Partnering with a company that knows the regulations means you will get the right equipment the first time.
Turn to McClain and Company for Your Traffic Control Equipment Needs
When you want the best traffic control equipment for any of these circumstances or more, then turn to McClain and Co. We have been helping companies with their traffic control devices for over two decades. We know the equipment and can help ensure that you get what you need, when and where you need it. To find out more, reach us at 1.888.889.1284 or emailing [email protected] today!