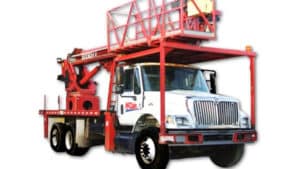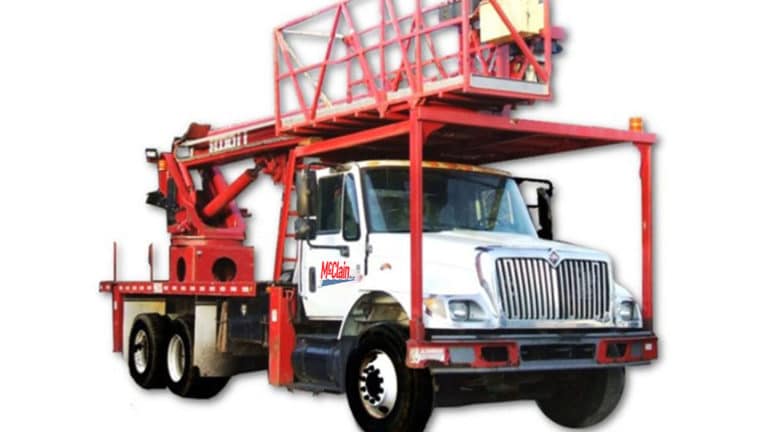 Often referred to as sign trucks, McClain & Co., Inc. offers two models of these aerial work platforms.
For those especially demanding tasks that require high reach, the Elliott S70R SkyWalk can be just the thing. It features a 75′ working height and a 28″ x 120″ oversized rotating work platform with a 900 lbs. capacity for both workers and material handling.
The S70R has a ground-to-platform floor height of 70 feet fully extended and can provide up to 71 foot maximum side reach. The 28"x120" work platform features 40" high rails and is equipped with two safety lanyard attachment loops, as well as safety harnesses and lanyards.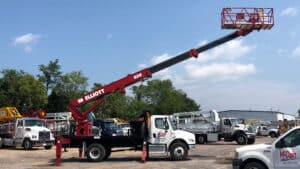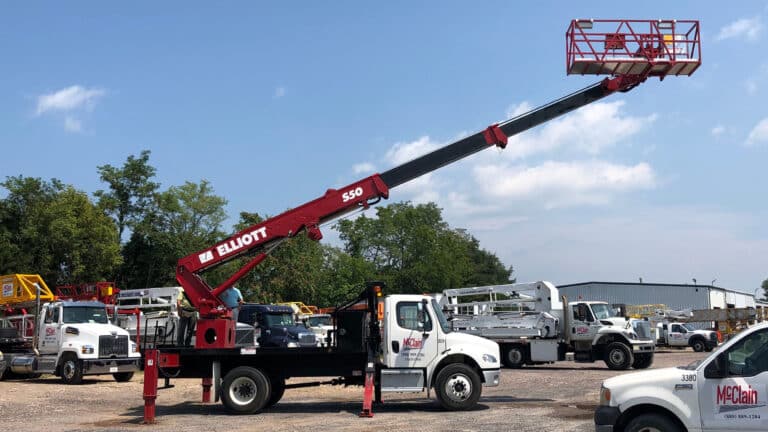 For less demanding jobs when it comes to height reach, the Elliott S50R SkyWalk provides a 55′ working height and lifts the same 28″x120″ rotating work platform with a 900 lbs. Capacity. The S50R boasts a working height of 56 feet with a maximum 48 foot side reach. The maximum platform height is just 50 feet from the ground to the platform floor.
Both models provide continuous turret rotation with no stops and a removable remote control box for controlling boom operations from the platform. In addition, both aerial work platforms are equipped with base-mounted main outriggers with 18 inch spreads, as well as secondary outriggers with 12 inch spreads.